Iran Waiting for West's Practical Change of Approach: Zarif
TEHRAN (Tasnim) – The Iranian people and officials are waiting for practical changes in West's approach towards Iran based on mutual respect, as the previous one which favored sanctions and hostility only led Iranians to distrust the West, said Foreign Minister Mohammad Javad Zarif.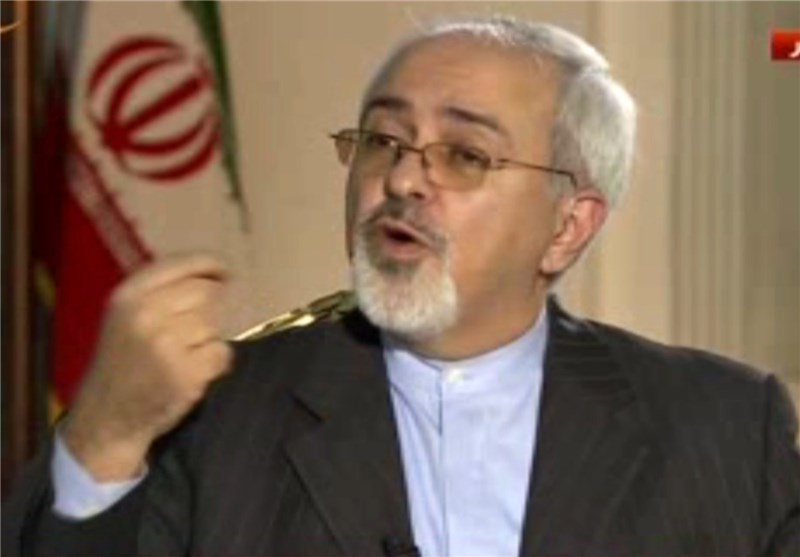 In his Sunday meeting with Austria's Deputy Foreign Minister Reinhold Lopatka, Zarif elaborated on the recent Iran-IAEA sessions and expert-level talks with representatives of six world powers in Geneva as well as the upcoming Geneva negotiations slated to beging on Thursday, saying that the European countries should play an effective, constructive role to help strengthen the political resolve to address the existing problems between the two sides.
He said that people in Iran consider the West in a negative light due to its stances towards the country, including the threats and the sanctions, stressing that the sanctions have mainly affected the ordinary people and consokidated their negative viewpoints towards the West.
Austrian Deputy Foreign Minister Reinhold Lopatka, too, called for further development of relations between Tehran and Vienna in the meeting.
Pointing to the long-standing relations between Iran and Austria, Lopatka lauded the meeting between Austrian President Heinz Fischer and his Iranian counterpart Hassan Rouhani on the sidelines of the UN General Assembly as highly positive and expressed hope that bilateral ties would increase during Rouhani's tenure.
"The Islamic Republic of Iran considers the unilaterally imposed sanctions by the EU against the Iranian nation ineffective and harming in the process of resolving the existing problems," Rouhani said at the time in a meeting with Austrian President Heinz Fischer.
The Iranian chief executive further described the unilateral sanctions imposed against the Iranian nation, particularly the medical sanctions, as inhumane deeds, and hoped that EU-imposed embargos would be lifted soon.
And Fischer had also pointed to the history of Tehran-Vienna relations, and noted, "Austria would try to resolve the existing problems in Iran-EU relations within the next six months."