Egypt's Mursi Trial over Killing Protesters Starts
TEHRAN (Tasnim) - The first session of the trial of Egypt's ousted president Mohamed Mursi started in Cairo on Monday, according to the state TV.
November, 04, 2013 - 13:09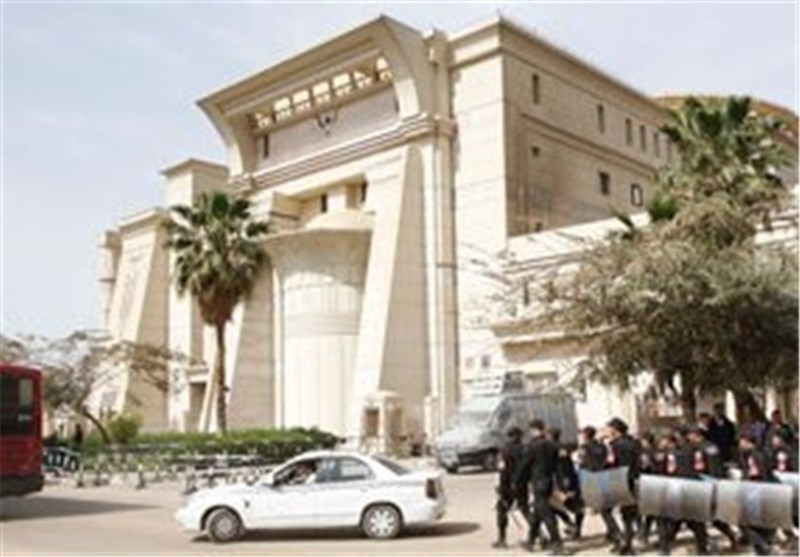 Mursi is charged with inciting the killing of protesters outside his presidential palace in December of 2012, Xinhua reported.
Mursi's appearance on Monday at a police academy in an eastern Cairo district was his first public appearance since his military-orchestrated overthrow on July 3.
If convicted, Mursi - Egypt's first freely elected president - could face the death penalty.
He was flown on Monday from a secret military location to the venue of his trial by helicopter.
Mursi will face charges along with 14 other Brotherhood figures and allies - including Mohamed el-Beltagy and Essam el-Erian - in connection to clashes last December outside his presidential palace that left at least 10 dead.
His co-defendants were taken to the trial venue from their jail in a suburb south of Cairo in armoured police cars.
The trial is fraught with risks and comes amid a highly charged atmosphere in a bitterly polarised nation.