First VP Reiterates Freedom of Religious Minorities in Iran
TEHRAN (Tasnim) – All religious minorities in Iran can freely perform their rituals according to the Constitution, first vice president stressed, noting that the contemporary world requires the connection between followers of divine religions.
November, 05, 2013 - 17:48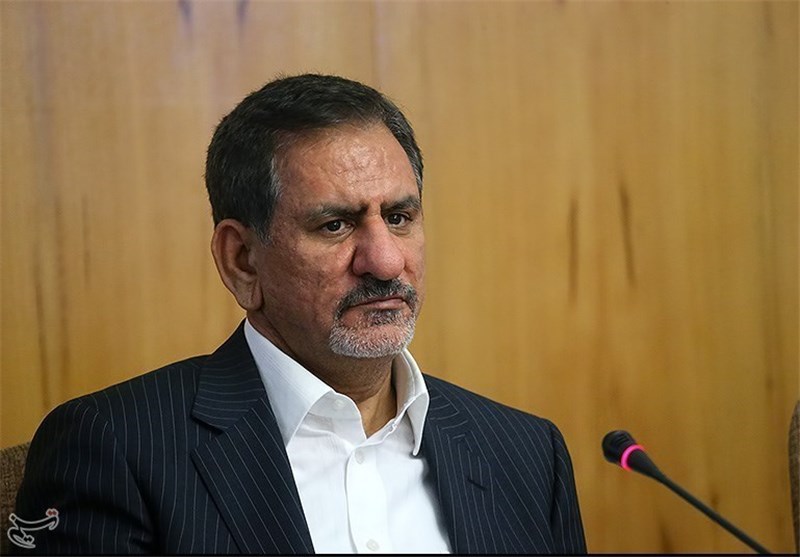 "According to the Constitution of the Islamic Republic of Iran, religious minorities enjoy freedom to perform their rites, and they can have councils and foundations to regulate their activities," Eshaq Jahangiri said on Tuesday, in a meeting with Secretary General of the International Union of Assyrians Yonathan Betkolia, here in Tehran.
He also emphasized the need for closer relations among followers of divine religions in the contemporary world, so that "they would be able to implement joint plans in diverse arenas, including cultural fields and religious dialogues."
Pointing to the ongoing violence and bloodshed in some regional countries, Jahangiri said, "If followers of divine religions stand together, they will be able to play an effective role in ending these problems."
He further said that the Iranian Assyrians are active in religious, scientific and sports spheres, and noted, "The Islamic Republic of Iran is satisfied with their activity and participation."
Betkolia, for his part, described Iran as the cradle of dialogue between religions and civilizations, and stated, "Iran is a country where all ethnic minorities and followers of religions can live together in friendship and peace."
He also made it clear that the Iranian Assyrians have experienced the highest level of peace and comfort after the victory of the Islamic Revolution in 1979.
Under the Constitution, the recognized religious minorities of Iran have the right to elect parliamentary representatives of their own, while they can vote for Muslim candidates as well.
Five seats of the country's parliament are reserved for religious minorities. There is one Zoroastrian, one Jewish and three Christian lawmakers in the Iranian parliament.