US Elects New Governors, Mayors
TEHRAN (Tasnim) - Liberal Democrat Bill de Blasio cruised to victory in the race to succeed New York Mayor Michael Bloomberg, marking the first time a Democrat has captured City Hall in two decades, local media reported.
November, 06, 2013 - 11:44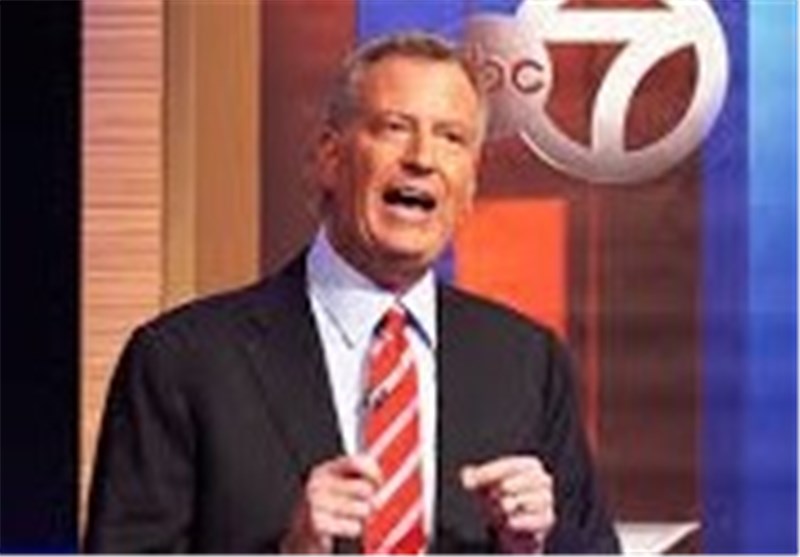 De Blasio, the city's public advocate, beat Republican rival Joe Lhota on Tuesday after a campaign in which he addressed economic inequality in America's most populous city, New York 1 and the New York Times reported.
"This election is a very stark contrast between two very different candidates. Mr. Lhota clearly wants to maintain the status quo in the city. I'm calling for fundamental change," de Blasio said after voting in Brooklyn on Tuesday morning.
De Blasio won a hotly-contested Democratic primary in September by focusing on the controversial "stop-and-frisk" police tactic endorsed by Bloomberg and by criticizing the billionaire mayor for presiding over "two New Yorks" - one rich, one poor.
New Jersey Governor Chris Christie, a possible Republican presidential candidate, was re-elected with ease in one of the key races in the United States' off-year elections Tuesday.
Christie is the first Republican in a quarter-century to get more than 50 percent of the vote in New Jersey, a state that voted overwhelmingly for President Barack Obama last year.
The off-year vote in several US states and cities will be scrutinised for clues to the mood of Americans ahead of next year's congressional elections - especially with a pragmatic conservative Republican, Christie, prevailing in New Jersey, while a more ideological one, Ken Cuccinelli in Virginia, lost a tight race to Democratic businessman Terry McAuliffe.
But the answers could be murky. Both races were shaped by the personalities and issues in those states and it could be hard to judge if there are national implications.
Cuccinelli's candidacy was hurt by his ties to the small-government tea party movement, which is widely blamed for causing last month's federal government shutdown.
The sweeping victory in New Jersey demonstrated Christie's broad, bipartisan appeal and could boost his candidacy should he seek the presidential nomination in 2016.