Negotiator: Iran Not to Accept Suspension of Enrichment Activities
TEHRAN (Tasnim) – Iranian Deputy Foreign Minister Seyed Abbas Araqchi stressed Iran's determination to continue enrichment activities, saying that the issue of enrichment is a red line for Iran.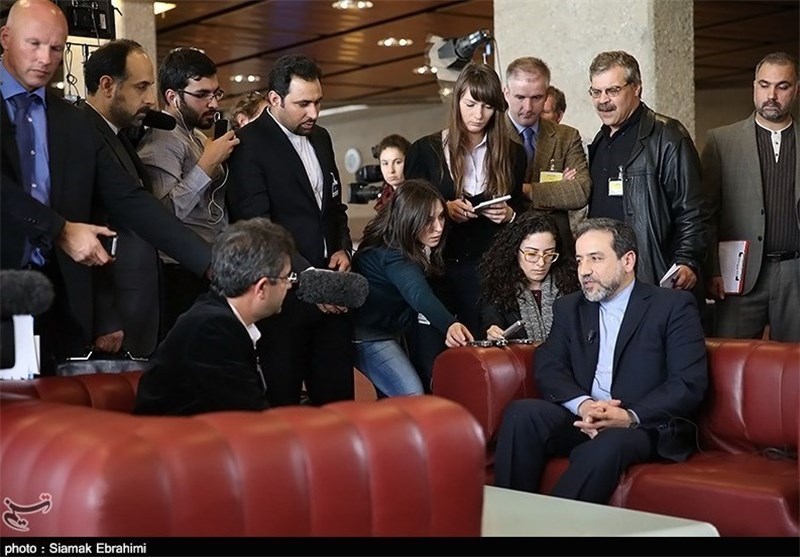 Speaking in a press conference in Geneva on Thursday, Araqchi, who is also one of Iran's lead negotiator, said he cannot disclose content and details of negotiations between Iran and the Group 5+1 (Russia, China, Britain, the US, France and Germany), but added that the issue of enrichment is a red line for Iran, as it has on many occasions emphasized.
"Enrichment, in principle, is a red line for Iran and Iran will not accept any kind of suspension about it (enrichment)," Araqchi said, answering a Tasnim question about recent western media reports about possible voluntary suspension of enrichment in return for relief from sanctions.
This comes as Wendy Sherman, lead US negotiator, said that Washington was prepared to offer Iran "very limited, temporary, reversible" relief from sanctions -- leaving the main ones in place -- in return for Iranian agreement to suspend elements of its nuclear program and reverse part of it.
According to the official, ahalt to Iran's nuclear efforts, perhaps for six months, would give negotiators time to pursue a comprehensive and far more challenging agreement.
"Put simply, what we're looking for now is a first phase, a first step, an initial understanding that stops Iran's nuclear program from moving forward for the first time in decades and that potentially rolls part of it back," the official told reporters.
The White House issued a rare public statement Wednesday night indicating it was seeking a "phased approach" to the Iranian nuclear issue that would offer Iran "limited and reversible" sanctions relief in exchange for a halt to further progress in Iran's nuclear program.
Iran has said it is ready to talk on the scale and scope of its nuclear enrichment, but has said that suspending it is out of the question.
Araqchi told reporters on October 15 in Geneva that the issue of negotiations on the level of uranium enrichment and implementation of the Additional Protocol "is not discussed in the first step of Iran's package of proposals, but constitutes part of its final stage," referring to the three-stage proposal put forth by Iran to its negotiating partners.