Israel Rejects Mooted Nuclear Deal with Iran
TEHRAN (Tasnim) - Israel utterly rejects a mooted world powers deal with Iran aimed at ending a long-running row over its nuclear issue and will not be bound by such an accord, Prime Minister Benjamin Netanyahu said on Friday.
November, 08, 2013 - 14:07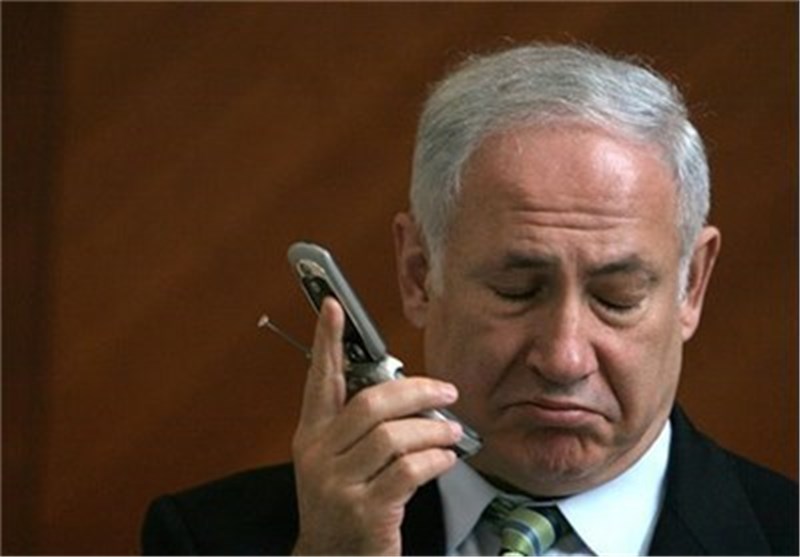 Speaking as headed into a meeting with US Secretary of State John Kerry, Netanyahu told reporters that Iran had got "the deal of the century".
"Israel utterly rejects it and what I am saying is shared by many in the region, whether or not they express that publicly. Israel is not obliged by this agreement and Israel will do everything it needs to do to defend itself and the security of its people," he said.
Netanyahu was meeting Kerry for the third time in barely 48 hours. The US secretary of state was due to fly immediately afterwards to Geneva where Iran and six world powers are holding negotiations.
The United States has said world powers will consider relaxing some economic sanctions against Iran if it takes verifiable steps to limit its nuclear program, Reuters reported.
Israel has called for the sanctions to remain in place until Iran has dismantled its entire enrichment program.
"I understand that the Iranians are walking around very satisfied in Geneva as well they should be because they got everything and paid nothing," Netanyahu said.
"Everything they wanted, they wanted relief of sanctions after years of a grueling sanctions regime, they got that. They are paying nothing because they are not reducing in any way their nuclear enrichment capability," he said.
An Israeli official declined to say what deal was brewing, or how Israel knew the details.