Zarif, Ashton Hold Second Meeting
TEHRAN (Tasnim) - Chief nuclear negotiators representing Iran and the six major world powers held a meeting on the second day of talks over Tehran's nuclear program in the Swiss city of Geneva on Friday.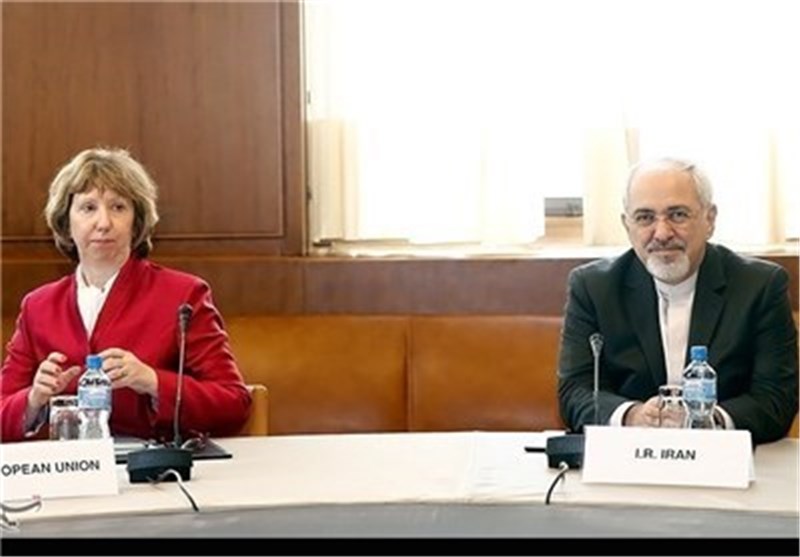 According to Tasnim dispatches, Iranian Foreign Minister Mohammad Javad Zarif, who also leads the team of Iranian negotiators, held a meeting with the European Foreign Policy Chief Catherine Ashton, who chairs the representatives of the six world powers.
The meeting, previously slated to start at 10 am local time, was postponed for hours for further consultation among representatives from the five permanent members of the UN Security Council - Russia, China, the US, Britain, France - plus Germany.
The latest round of talks brings together Iranian officials and representatives of the G5+1, known alternatively as P5+1 and E3+3.
Iranian negotiators held four rounds of talks on Thursday, November 7.
The Iranian team submitted outcomes of these separate meetings to the county's top negotiator, Foreign Minister Mohammad Javad Zarif.
Zarif and EU Foreign Policy Chief, Catherine Ashton, are expected to sum up the whole negotiations today.
A framework for the continuation of talks will be determined after Ashton conveys the result of consultations between her team members to the Iranian minister.