Egypt: Pro-Mursi Protesters March Across Cairo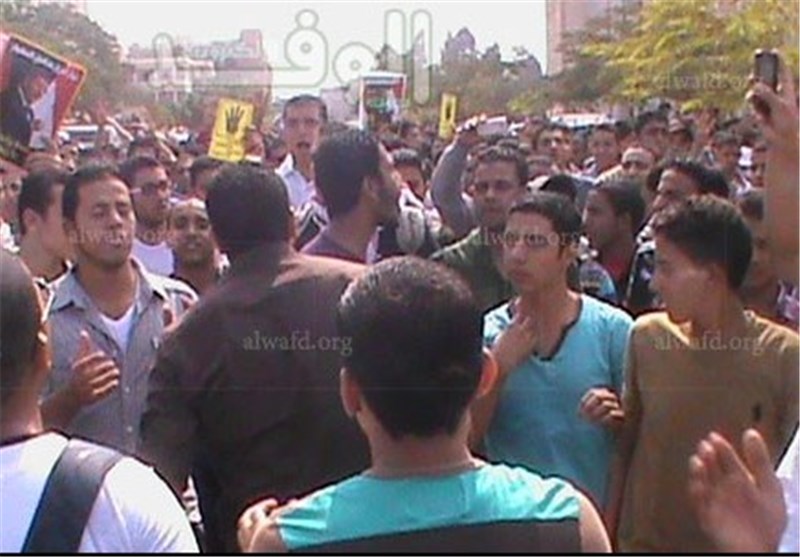 TEHRAN (Tasnim) - Supporters of deposed President Mohamed Mursi and the Muslim Brotherhood organized marches across Cairo and Giza following Friday's noon prayer.
The National Coalition for Supporting Legitimacy which backs Mursi has called for rallying on Friday under the motto "Egypt's women are a red line" to denounce what they called the blatant assault by security bodies on women in Egypt.
The protesters marched from mosques in Helwan, Maadi, Nasr City areas, the Middle East News Agency reported.
Scores gathered at the Istiqama Mosque in Giza.
The participants carried banners of the Rabaa symbol as they chanted slogans calling for the return of the ousted president.
The Armed Forces sealed off Tahrir, Rabaa, Mostafa Mahmoud and Nahda squares earlier this morning in anticipation of the planned protests.
Barbed wire was placed at the square's entrances and traffic was redirected to other routes, Akhbar Misr website said.
Tanks were deployed at the rest of the squares to secure them and prevent the possible outbreak of clashes or violence.