Iraq Bombers Kill 39 as Millions Mark Ashura
TEHRAN (Tasnim) - Attacks against Shiites, including a suicide bombing that ripped through a religious procession, killed 39 people in Iraq Thursday despite massive security deployed for one of the holiest days of their faith.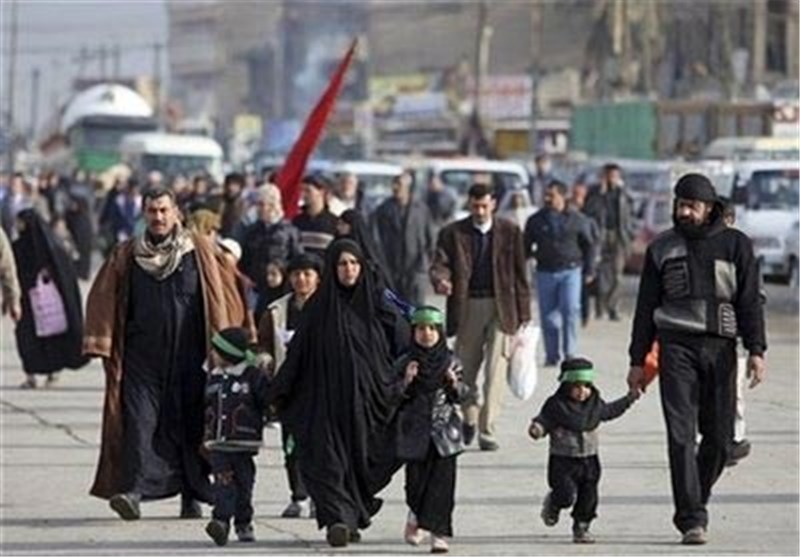 The bloodshed came as a flood of worshippers, including tens of thousands of foreign pilgrims, thronged the central shrine city of Karbala for the climax of Ashura.
The suicide bomber struck in a Shiite-majority area of confessionally mixed Diyala province, north of Baghdad, killing 30 people and wounding 65, security and medical officials said.
It was the third attack of the day to target Shiites, AFP reported.
Earlier, coordinated blasts in the town of Hafriyah, south of the capital, killed nine people, while twin bombings in the northern oil city of Kirkuk wounded five.
Shiites from Iraq and around the world mark Ashura, which this year climaxed on Thursday, by setting up procession tents where pilgrims gather and food is distributed to passers-by.
An estimated two million faithful gathered in Karbala, site of the mausoleum of Imam Hossein (PBUH), grandson of the Prophet Mohammed (PBUH).
Security measures have been stepped up, with more than 35,000 soldiers and policemen deployed to Karbala and surrounding areas.
Concentric security perimeters have barred vehicles from entering the city while helicopters hover overhead.
The violence against Shiites is the latest in Iraq's deadliest unrest since 2008.