IAEA Says Iran Put Halt to Nuclear Expansion in Last 3 Months
TEHRAN (Tasnim) - Iran sharply slowed down the expansion of its nuclear program over the past three months, the international nuclear watchdog said on Thursday, providing a potential boost to ongoing nuclear talks with Tehran.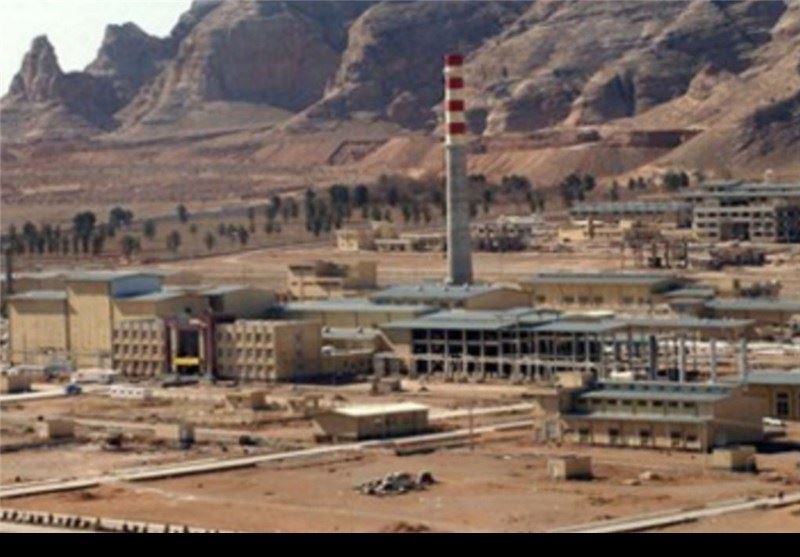 The quarterly report by the International Atomic Energy Agency (IAEA) also said that since August no further major components had been added to a heavy-water research reactor in the central city of Arak that is to produce radioisotopes for medical purposes.
The Vienna-based watchdog said the rapid expansion in the Iranian program had come to a near-halt since August, coinciding with the start of the new government of Iran's President Hassan Rouhani.
The report released Thursday by the UN nuclear agency said that no new-model enrichment centrifuges were installed in Iran's Natanz facility during the past quarter. It noted that Iran had only added four older-version centrifuges to the facility.
During the same period no major components were installed at the Arak heavy water plant, in central Iran, the report added. No new centrifuges were put into operation at the Fordo uranium enrichment facility, either, the report seen by AFP showed.
The report comes ahead of a new round of international talks next week to try and strike a deal that would place restrictions on Iran's nuclear program in return for modest relief on sanctions and amid an intense political debate in Washington about whether to impose new sanctions on Iran.
President Barack Obama made a new appeal on Thursday for Congress to hold off the threat of new sanctions on Iran, which he said could hamper the chances of a diplomatic deal.
"If we're serious about pursuing diplomacy, then there is no need for us to add new sanctions on top of the sanctions that are already very effective and that brought them (Iran) to the table in the first place," Obama said at a White House press conference.
He added: "Now, if it turns out they can't deliver, they can't come to the table in a serious way and get this issue resolved, then sanctions can be ramped back up."
The IAEA report was issued the same week as Iran agreed to grant IAEA inspectors access to two nuclear-related facilities as part of a cooperation pact to resolve outstanding issues between the two.
On Monday, Iran and the UN nuclear agency signed a deal in Tehran described by Iranian officials as a "road map" for resolving long-standing disputes with the International Atomic Energy Agency.
Under the accord, Iran agreed to give inspectors access within the next three months to two key nuclear sites: the country's main uranium mine at Gachine, near Bandar Abbas, and a plant that produces heavy water, a coolant to be used in Iran's Arak nuclear reactor.
Iran-IAEA talks are proceeding on a separate track from the high-level talks among Iran, and the G5+1 which failed over the weekend to reach an interim agreement in Geneva and are scheduled to resume on November 20.
Iran and the G5+1 (the five permanent members of the UN Security Council plus Germany) wrapped up three days of intensive talks over Tehran's nuclear program in the Swiss city of Geneva on November 10.