Iran Calls on India, China to Join IP Gas Pipeline Project
TEHRAN (Tasnim) – An Iranian deputy oil minister said Iran expects India to get over its doubts and join the Iran-Pakistan gas pipeline, adding that the design of the pipeline makes it even possible for China to pitch in.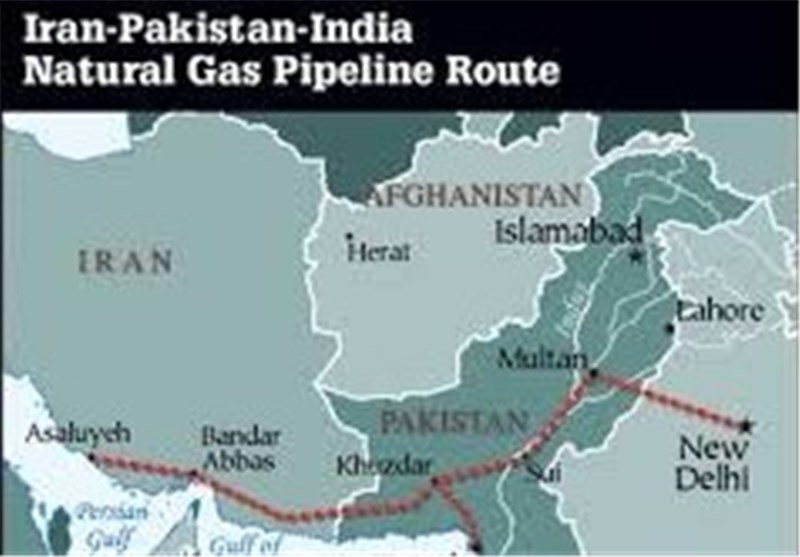 Iran has called on both India and China to join the under-construction pipeline projected to carry natural gas from Iran to Pakistan, Ali Majedi, who is deputy minister for international and commercial affairs, said on Saturday.
Iran expects India to overcome its doubts and join the pipeline, previously known as the Iran-Pakistan-India Pipeline.
"If India joins the pipeline, the interests of all three countries – Pakistan, India and Iran – will be guaranteed," he said.
"Given the initial design of the Peace Pipeline, even China can join this pipeline," he said.
Majedi said that Iran has met its obligations regarding gas exports to Pakistan, adding that, "Iran has heavily invested in this pipeline project and has constructed its own section of the pipeline."
"Pakistan is required to construct pipeline to take delivery of gas from Iran, but it has taken to serious action to that effect."
The pipeline starts from Asalouyeh in southern Iran and stretches 1,172 kilometers through Iran. The Iranian section is known as Iran's Seventh Cross-Country Gas Pipeline has already been constructed. The first 902-kilometer part of this section runs from Asalouyeh to Iranshahr. The second 270-kilometer part runs from Iranshahr to the Iran–Pakistan border.
In Pakistan, the length of the pipeline is 785 kilometers. It will pass through Baluchistan and Sindh. In Khuzdar, a branch would spur off to Karachi, while the main pipeline will continue towards Multan. From Multan, the pipeline may be expanded to Delhi. The route in Pakistan may be changed if China will participate in the project.
The initial capacity of the pipeline was to be 22 billion cubic meters of natural gas per year, which was expected to be raised later to 55 billion cubic meters. However, as a bilateral project between Iran and Pakistan, the pipeline will carry only 8.7 billion cubic meters of gas per year as contracted and 40 billion cubic meters as a maximum capacity.