Interior Minister: Saravan Border to Be Sealed in Six Months
TEHRAN (Tasnim) – Iran's interior minister said precise and serious border control in the southeastern province of Sistan and Balouchestan is of top priority, adding that in the next six months those parts of the border which are still not sealed will come under full control.
November, 17, 2013 - 15:51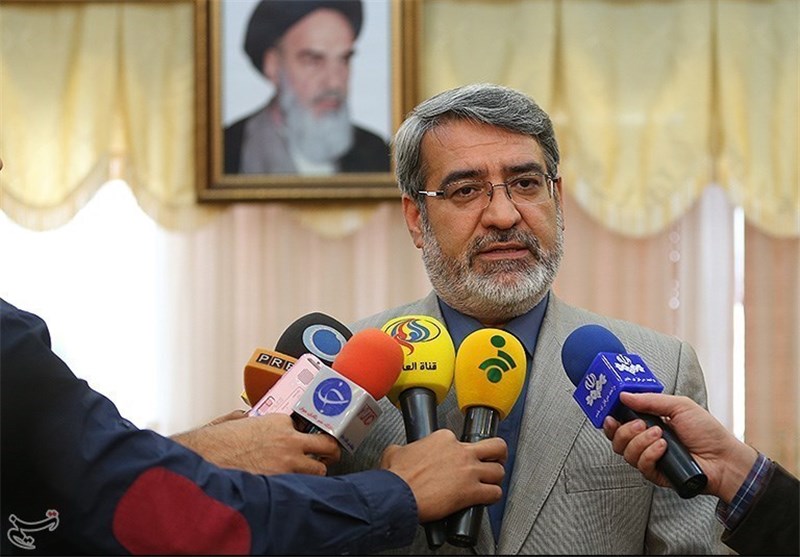 "Serious and precise protection Sistan and Balouchestan borders is on the agenda and it will take six months from now to seal the yet unblocked parts of our borders and to control them, especially in Saravan region," Interior Minister and Secretary General of the Anti-Narcotics Campaign Headquarters Abdol Reza Rahmani Fazli said in Zabol.
Referring to the southeastern Sistan and Balouchestan province as "a strategic region," the interior minister said underdevelopment was the biggest problem in the province and that projects are under study to create jobs and make productive investments.
He said that a major part of the narcotic drugs trafficking is through the Sistan and Balouchestan province, which will be ceased after completing the border seal plan. "We will also plan for blocking the narcotic drugs' trafficking through the country's water borders," he added.
Iran's border police commander said yesterday that some $30 million has been allocated for the security and sealing of borders in the southeastern province of Sistan and Balouchestan, that adjoins both Pakistan and Afghanistan, by the end of the Iranian calendar year (March 20, 2014).
"The amount is 40% of the total budget allocated to the border guards for the whole year," said Brigadier General Hossein Zolfaqari on the sidelines of a session held to look into security, social, border control and political issues of Sistan and Balouchestan province headed by the interior minister.
On Friday, October 25, a group of armed men carried out an ambush attack on a border post in Gazbostan, near Iran's southeastern city of Saravan, on the border with Pakistan which has almost no control over its side of the shared frontier with Iran, killing 14 Iranian border guards.