Saravan Attack Suspects at Large in Pakistan: Police Chief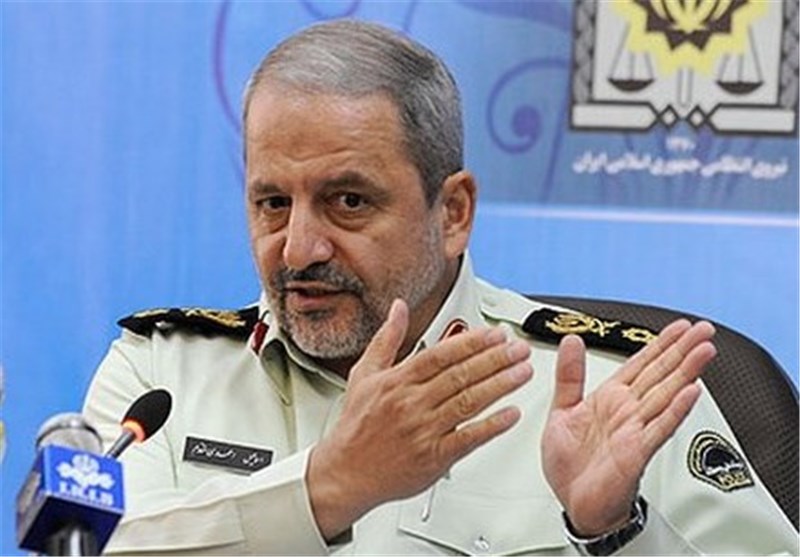 TEHRAN (Tasnim) – The chief of Iran's police said the assailants who carried out a terrorist attack on a post near the country's border city of Saravan have fled into Pakistan, adding that the country's diplomatic apparatus should push Pakistan to arrest and extradite them.
This comes after a group of armed men carried out an ambush attack on October 25 on a border post in Gazbostan, near Iran's southeastern city of Saravan, on the border with Pakistan, which has almost no control over its side of the shared frontier with Iran, killing 14 border guards and injuring six others.
"Perpetrators of Saravan terrorist incident fled into Pakistan and are now at large there. Their arrest should be pursued through diplomacy," Brigadier General Esmail Ahmadi Moqaddam told reporters in the provincial capital city of Zahedan on Saturday.
As regards the bloody incident, Iran called on the UN Security Council in late October to take proper action in response to the incident.
Ahmadi Moqaddam said all the assailants involved in the terrorist attack have been identified, adding that the investigation into the case are still ongoing.
In a letter to the president of the UN Security Council on October 28, Iranian Ambassador to the UN Mohammad Khazaei said that evidence indicates the Jaish-al-Adl terrorist group carried out the terrorist attack by infiltrating Iran's eastern borders from Pakistan.
"The UN Security Council's proper response to this terrorist attack will send a strong message to this terrorist group and their supporters that such criminal actions by any group and at any time and place will not be tolerated," Khazaei stated.
In February, Iran and Pakistan signed a security agreement, under which both countries are required to cooperate in preventing and combating organized crime, fighting terrorism and countering the activities that pose a threat to the national security of either country.
The foreign ministry has strongly demanded that Islamabad act in accordance with the security pact and extradition treaty signed between the two countries and apprehend the terrorists who fled to Pakistan after the attack.
Earlier this month, Avaz Heidarpour, member of National Security and Foreign Policy Commission of the Iranian Parliament, said Tehran has given detailed information to Islamabad about the names of Jaish al-Adl members who carried out the October 25 attack, as well as their location on the Pakistani soil.