Kerry to Visit Israel on Friday: Netanyahu
TEHRAN (Tasnim) – US Secretary of State John Kerry is to visit Israel on Friday to discuss the Iranian nuclear talks and peace with the Palestinians, Israeli Prime Minister Benjamin Netanyahu announced.
November, 17, 2013 - 18:24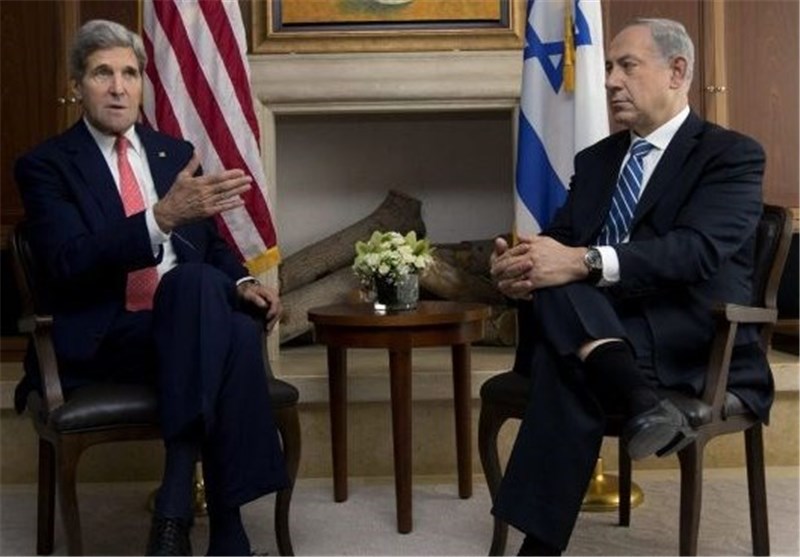 Speaking to his ministers, Netanyahu said he would also discuss the Iran talks with French President Francois Hollande, who arrives in Israel later on Sunday, as well as with Russian President Vladimir Putin when he travels to meet him in Moscow on Wednesday.
"We will also do that with the American Secretary of State of State John Kerry, who arrives here on Friday," the Israeli premier said, quoted by his office after a weekly meeting of his cabinet.
"I hope we'll be able to convince our friends this week and in the following days to get a much better deal. It can be achieved," he said in remarks ahead of a new round of talks in Geneva between world powers and Iran from November 20.
Netanyahu said he and Kerry would also discuss the ongoing direct peace talks with the Palestinians, AFP reported.
The P5+1 group negotiating with Tehran is made up of the five permanent members of the UN Security Council -- Britain, China, France, Russia and the United States -- plus Germany.
Israel is campaigning against a deal emerging from the talks.