Commander: IRGC Fully Monitoring Foreign Warships in Persian Gulf
TEHRAN (Tasnim) – Islamic Revolution Guard Corps (IRGC) Navy monitors all movements of foreign military ships can pass through the Persian Gulf round the clock, IRGC Navy Commander was quoted as saying on Tuesday.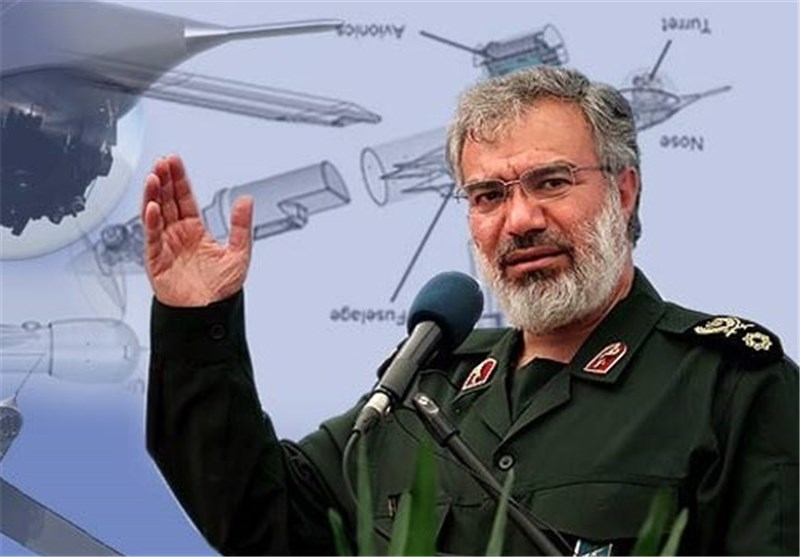 "The Revolutionary Guards' might has reached a level that monitoring the foreign warships in the region is conducted twenty four hours a day now," Rear Admiral Ali Fadavi emphasized in an interview with Mashreq website.
He compared the precision of monitoring of the foreign warships in the Persian Gulf by the IRGC Navy with the monitoring of the vehicles in capital city, Tehran, by the traffic police, saying: "Our drones, coast guard boats, and coast stations monitor all movements of marine vessels in the region."
Answering a question on the operational range of surface-to-surface missiles fixed on IRGC vessels, Rear Admiral Fadavi said that they now can hit targets 350 kilometers away.
The IRGC Navy commander meanwhile spoke about the new success of the Iranian defense industries in producing "flying boats," saying, "The manufacturing and equipping of these boats is now 100% indigenous, and hopefully we will have good news for the people in this respect by the end of the Iranian year (March 20, 2014)."
Rear Admiral Fadavi had also said on October 28 that his forces have attained high deterrent capabilities, and added that Iran has the vital waterway of the Persian Gulf under full control.
"We are in a condition of high deterrent power," Rear Admiral Ali Fadavi said.
He also pointed to the remarkable presence of some 100 IRGC naval vessels in the Persian Gulf, and added, "These vessels are active and have a constant presence in the region."