China Praises Iran's Wise Steps in Nuclear Talks
TEHRAN (Tasnim) – Chinese President Xi Jinping said divisions among the western members of the Group 5+1 hampered a final agreement in the previous round of nuclear talks between Iran and the six major world powers, and lauded the Iranian side for taking "wise steps" in the negotiations.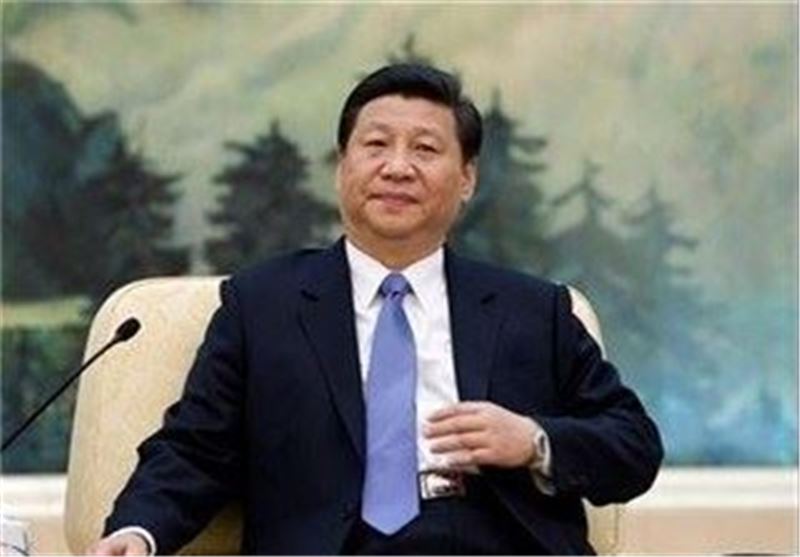 "It was because of the disagreement among the western countries that we did not achieve results in the Geneva talks. Iran's steps are very wise and are consistent with the international regulations and Iran's national interests, and demonstrate the Iranian administration's rationality," the Chinese president told his Iranian counterpart, Hassan Rouhani, in a telephone conversation on Tuesday.
This comes as top diplomats representing Iran and the G5+1, also known as P5+1, which includes the five permanent members of the UN Security Council --Russia, China, the US, Britain and France-- as well as Germany are to start another round of talks on Iran's nuclear program in Geneva.
During the previous round of talks between Tehran and the six major world powers earlier this month, the two sides managed to narrow their differences on Iran's peaceful nuclear program, though there were hitches that stopped them from reaching an interim deal at the end of the talks.
Jinping also noted that the standoff over Iran's peacefu nuclear case would be resolved if the negotiations are based on mutual respect and the principle of equality.
President Rouhani, for his part, reaffirmed Tehran's determination to settle the issue within the framework of the international regulations.
The Iranian president further called for China's firm stance against what he described as the "excessive demands" of certain countries in nuclear talks with Tehran.
"We expect China as a major and responsible country in the international community to play its role against excessive demands of some countries," Rouhani said.
Also in relevant remarks ahead of the new round of nuclear negotiations, Rouhani said on Monday that the latest round of talks had made good progress, but added that unjustified demands could obstruct the path to a win-win agreement on Iran's nuclear program.
"Good progress had been made in the recent talks (between Iran and the G5+1), but everybody should notice that excessive demands could complicate the process towards a win-win agreement," Rouhani said in telephone conversation with Russia's President Vladimir Putin on November 18.
Also, Chinese Foreign Ministry spokesman Hong Lei said on Tuesday that his country "will continue to play a constructive role in pushing ahead with the talks to achieve a sound result" in the upcoming nuclear negotiations between Iran and the six world powers.
Hong also said China will be represented by Deputy Foreign Minister Li Baodong in the talks.
And on Monday, Russian Foreign Minister Sergei Lavrov praised Iran's preparedness to resolve the issues regarding its nuclear energy program at a pace beyond expectations.
He described Iran's steps to allay international concerns as "quite considerable" and "faster than expected."