Iran's Red Lines Firmly in Place, Says Deputy Foreign Minister
TEHRAN (Tasnim) – The Islamic Republic's red lines would never be omitted in the nuclear negotiations with the G5+1, Iran's deputy foreign minister and top nuclear negotiator stressed.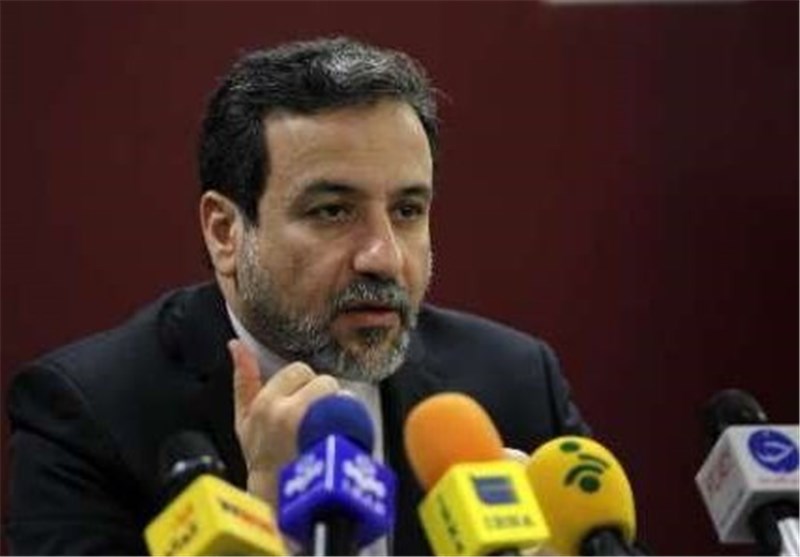 "Iran's red lines are 'red lines' and they would not be omitted," Abbas Araqchi told the Tasnim News Agency in Geneva on Thursday, when asked about Tehran's response to a possible request from the six major world powers for an end to some of Iran's nuclear activities.
Senior diplomats representing Iran and the Group 5+1 (the five permanent UN Security Council members plus Germany) are now in Geneva to discuss Tehran's peaceful nuclear program, aiming to bring a standoff over the case to an end.
"We have entered the nuclear negotiations with the realization that the two sides would observe each other's red lines," Araqchi noted.
He went on to say that the red line for the other side is any capacity that could contribute to the production of a nuclear weapon, and added that the G5+1 members do not deem the uranium enrichment inside Iran as a red line.
"They (G5+1 members) regard the production of nuclear weapon in its totality as a red line."
The Iranian top negotiator had earlier called his country's demand to be allowed to continue enriching uranium a "red line" and said that the first stage of the talks would be about reducing the international sanctions on Iran's oil trade and banking system.
Earlier this month, Iranian President Hassan Rouhani also said the Islamic Republic has a number of red lines, among which are the nation's nuclear rights, including uranium enrichment inside the country.
And Foreign Minister Mohammad Javad Zarif has said Tehran expects the six major world powers to "respect" its right to enrich uranium based on the regulations of the Non-Proliferation Treaty (NPT).
"Iran enrichment right has no need to be recognized because it is an indivisible right based on the NPT. What we expect is respect for the components of Iran's right," Zarif said on Sunday.
The top Iranian diplomat stressed that enrichment is a "non-negotiable" right and urged all countries to respect it.
Iran says as a signatory to the NPT, it is entitled to use nuclear energy for peaceful purposes. Article 4 of the treaty guarantees countries the right to develop the use of nuclear energy for peaceful purposes.
This article stipulates that nothing in the NPT shall be interpreted as affecting the inalienable right of all signatories to the treaty to use nuclear energy for peaceful purposes.