Iran's FM: No Talks with US but Over Nuclear Issues
TEHRAN (Tasnim) – The talks between Tehran and Washington were only about nuclear issues, Iranian foreign minister stressed, as he denied media reports about Iran-US negotiations over the regional developments.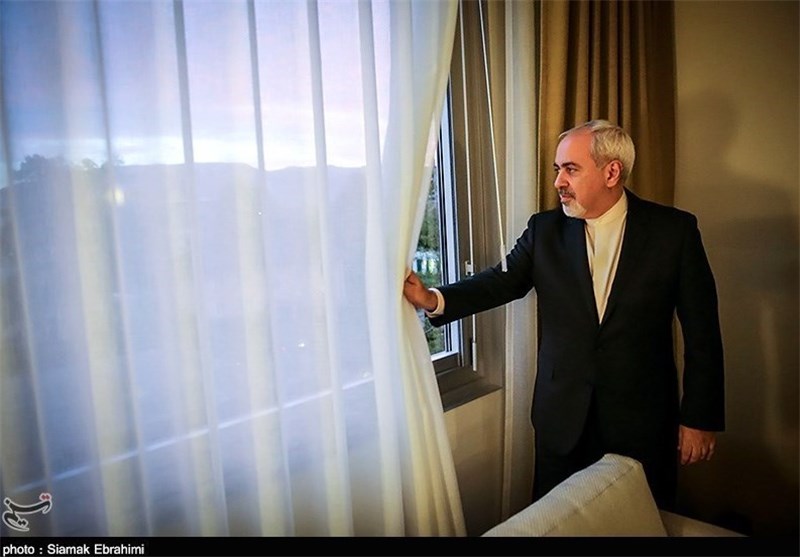 "We have had no negotiations with the US except on the nuclear issues," Mohammad Javad Zarif told reporters in the Swiss city of Geneva on Friday.
The Iranian top diplomat is now in Switzerland, heading a team of nuclear negotiators, who are holding intensive talks with the Group 5+1 (the five permanent UN Security Council members plus Germany) over Tehran's peaceful nuclear program.
Responding to media reports about a meeting between Iranian and US delegations about Syria, Iraq and Afghanistan, Zarif said, "This is not true, and we have negotiated only on nuclear subjects."
French daily Le Figaro had reported earlier that Iran and the US have held talks on Syria, Iraq and Afghanistan.
Zarif also pointed to his Friday meeting with UN-Arab League Special Envoy on Syria Lakhdar Brahimi, saying they have discussed the Syrian developments.
The bilateral meeting between the two officials in the Swiss city was aimed to seek a political solution to the crisis in Syria.
Brahimi has been pushing for months to prepare the ground for a gathering known as "Geneva 2 Conference" in order to devise plans for ending the lingering crisis in Syria.
Attempts to set up a conference have been going on for months amid disputes over who should attend and its agenda.
The proposed peace talks have repeatedly been delayed because of disagreements over who should be represented at the meeting. Many Syrian rebel groups have refused to come to the negotiating table unless President Bashar al-Assad stepped down.
The upcoming peace conference on the Syrian crisis was initially due to take place in Geneva on November 23-24.