Commander: Islamic Revolution Bent on Demolishing US-Istalled Global System
TEHRAN (Tasnim) – A top IRGC commander stressed that Iran is capable of safeguarding its interests against its adversaries, noting that fight against a hierarchical global system developed and propped up by the US is a major quest for the Islamic Revolution.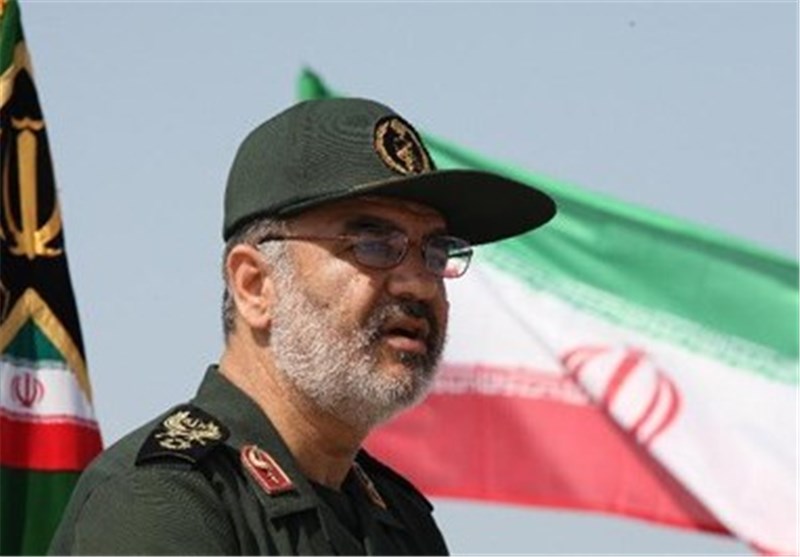 "The US wants to make a hierarchical system prevail in the world with itself managing it, and the Islamic Revolution wants to demolish such a hierarchical system," The Islamic Revolution Guards Corps (IRGC) Lieutenant Commander Brigadier General Hossein Salami said in a cultural ceremony on Saturday, November 23.
He also pointed to Iran's high defensive capabilities in military and cultural spheres, and added, "Today, our country is capable of defending its national and religious values and interests against any enemy with any capacity."
Warning against the diverse tactics employed by the country's adversaries, Brigadier General Salami said, "The enemy's battle has not finished today, but its content and form has changed."
"At present, the enemy's war has shifted away from the military sphere to the political, cultural and internal security fields, and to rivalry in the sphere of international and economic influence," the commander explained.
In relevant remarks on October 13, IRGC Commander Major General Mohammad Ali Jafari said Iran has been able to hold a strong position in the world despite the hostile measures taken by enemies of the country, Israel in particular.
In spite of the enmity of those who are opposed to Islam, especially the hostile moves by the Zionist regime of Israel, the Islamic Republic of Iran has made a great deal of headway, Major General Jafari said at the time.