Iran, Six Powers Reach Interim Nuclear Deal
TEHRAN (Tasnim) - Iran and the six major world powers reached a six-month deal early on Sunday on how to resolve disputes over Tehran's nuclear program after more than 4 days of intensive talks in the Swiss city of Geneva.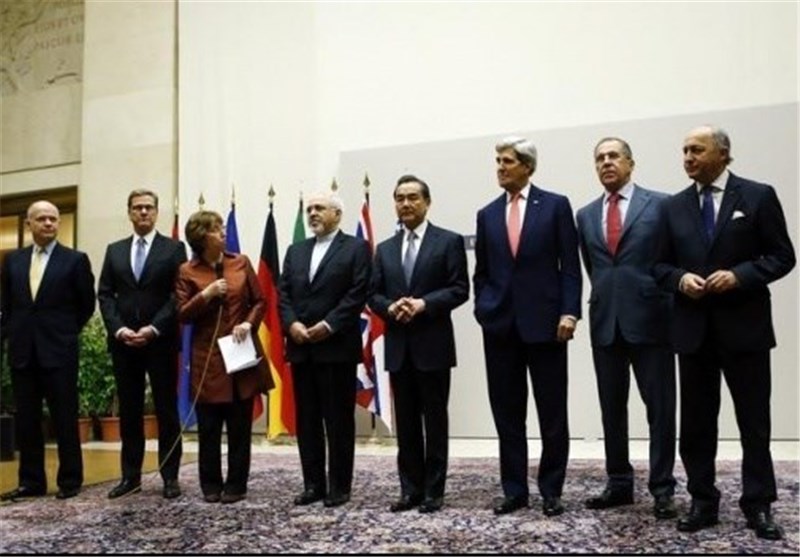 Aimed at ending a decade-long standoff, the agreement between Iran and the Group 5+1 (the six major world powers also known as P5+1) was clinched after days of tough negotiations in Switzerland.
A final text of the deal has yet to be released, but EU foreign policy chief Catherine Ashton told reporters at the end of talks that it included "reciprocal measures by both sides".
Ashton said the negotiating sides in Geneva had agreed a "first step" towards a comprehensive solution.
She said the deal would be coordinated by the International Atomic Energy Agency (IAEA).
Meanwhile, Iranian Foreign Minister Mohammad Javad Zarif said the interim deal recognized the Islamic Republic's right of uranium enrichment inside the country.
The deal also permits Iran to continue its nuclear activities in the nuclear facilities located in the cities of Arak, Natanz and Fordo like before, Zarif added.
According to the agreement, major parts of the sanctions imposed on Iran's oil and banking sectors will be removed and some $4.2 billion of Iran's frozen assets will be also freed as part of the nuclear deal.
"We believe that the current agreement, as we call it the current plan of action, in two distinct places has a very clear reference to the fact that Iranian enrichment program will continue and will be a part of any agreement, now and in the future," Zarif said in press conference on Sunday.
According to the Iranian foreign minister, the agreement also stipulates that no additional sanctions will be imposed on Iran because of its nuclear energy program.
Later, the US Department State said the sanctions on Iran would be relaxed according to the nuclear deal.
Restrictions on Iran's petrochemical exports and some other sectors would be suspended, bringing in $1.5bn in revenue.
No new sanctions would be imposed for six months, the State Department said.
Iran's top nuclear negotiator, Deputy Foreign Minister Abbas Araqchi, alo said the agreement recognizes the country's "enrichment program."