Official: Geneva N. Deal Proves Futility of Anti-Iran Moves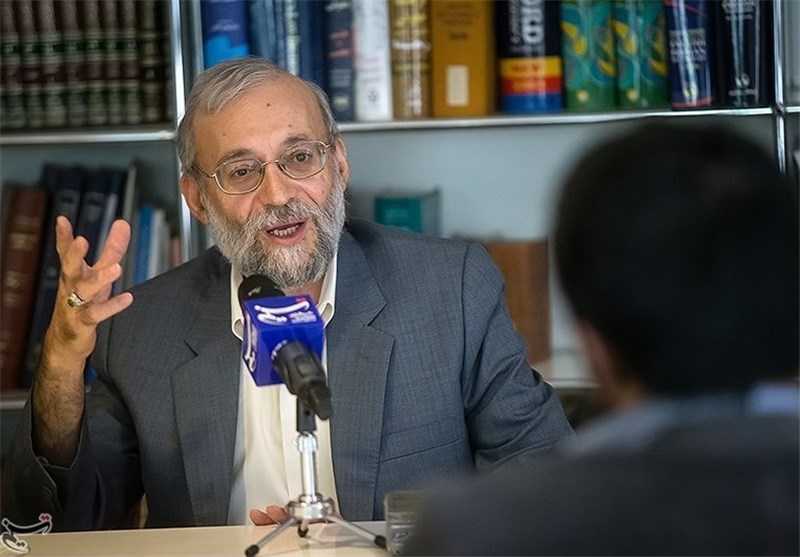 TEHRAN (Tasnim) – An official with Iran's judiciary hailed the nuclear deal struck between Tehran and six major world powers, say the West had no real justification to impose tough sanctions and discriminatory practices against the Iranian nation.
"The point is that the Geneva deal revealed that the attitude of hostility and enmity towards Iran, as well as the path of threats and sanctions, is of no avail," Chief of the Iranian Judiciary's Human Rights Council Mohammad Javad Larijani said in a meeting with Norwegian Ambassador to Tehran Jens-Petter Kjemprud, on Tuesday.
"If through these anti-human sanctions the West intended to impede the country's progress in the nuclear filed, it failed 100 percent in this area; if it wanted to destroy the people's livelihood through slapping such sanctions, that would amount to an evil, anti-human objective," he added.
His comments came after Iran and the G5+1 countries (also known as P5+1) inked an interim deal on Tehran's nuclear program following more than four days of intensive negotiations in the Swiss city of Geneva on November 24.
Aimed at ending a decade-long standoff, the agreement was clinched after tough diplomatic negotiations, and is intended as a first step toward a more comprehensive nuclear pact to be completed in six months.
This first series of talks in Geneva that resulted in the deal was meant to establish some basic measure of goodwill,to improve confidence and to buy time-- six months-- during which the negotiators can seek to resolve the complex technical issues surrounding Iran's nuclear program once and for all.
Larijani further slammed certain western countries for their discriminatory attitude towards Iran under the pretext of the so-called violation of human rights, saying Iran never deserves such behavior.
Referring to Iran as the "biggest democracy in the region," Larijani said the Islamic Republic's greatest achievement has been its success to "establish a political-civil society" on the basis of Islamic rationality.
He also noted that Tehran seeks to strengthen ties with the world countries in all spheres, as long as "mutual respect and respectful dialogue" prevails among the parties.
Kjemprud, for his part, congratulated Iran for reaching a deal with the world powers over its peaceful nuclear program, and said the issue would "undoubtedly affect other aspects of relations between Iran and the West" in the future.
The Norwegian envoy also called for expansion of Tehran-Oslo cooperation on human rights and judicial issues.