Egyptian Women Jailed for Pro-Mursi Protest
TEHRAN (Tasnim) – An Egyptian court sentenced 21 '7am movement' activists to jail for participating in a rally in support of ousted president Mohammed Mursi, while police arrested a leading activist for encouraging protests in breach of a new law.
November, 29, 2013 - 13:18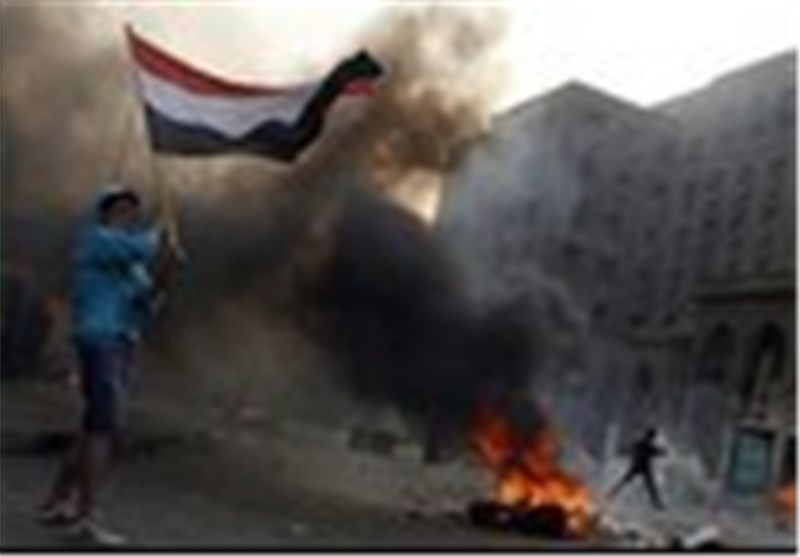 Twenty-one women demonstrators were handed heavy jail sentences on Thursday while a high-profile activist was arrested at his home for encouraging street demonstrations, in a sign that Egypt is returning to its autocratic past, activists say.
The women and girls were given jail sentences of up to 11 years for taking part in a violent protest in support of ousted president Mohammed Mursi. The heavy sentences, coupled with the age of the women – seven of the them are under 18, the youngest is 15 – have caused outrage in the country, critics of which say is returning to its autocratic past.
"Many people are very angry here, a lot of people think the charges against the girls don't warrant their harsh sentences," Kathryn Stapley reported from Cairo. "Human rights activists have pointed out that police officers who have been convicted of murder have got much lighter sentences," she said.
Amnesty International reacted by saying they should never have been arrested and called for their immediate and unconditional release.
It said their imprisonment sends a "strong signal that there will be no limit to the authorities' efforts to crush opposition and that no one is immune to their iron fist".
The women were part of what is known as the 7am movement, a group of activists who went out in the morning before school or university to distribute fliers in support of Mursi. The women were arrested on October 31 during a demonstration in support of the deposed president.
Stapley said that the short time between the arrest of the girls and their sentencing on Thursday had raised suspicions that they had not been allowed a fair trial. "This also raised questions of whether the case was politically motivated," she said.
Meanwhile on Thursday police arrested a leading activist and blogger for calling for protests in breach of a new law that heavily restricts demonstrations. The blogger Alaa Abdul Fattah took part in a rally outside the upper house of parliament on Tuesday.
Protesters were calling for the repeal of a new law that bans unauthorised demonstrations. Abdul Fattah played a leading role in the 2011 revolt against Hosni Mubarak.
Egypt's new legislation, signed by the interim President Adly Mansour, bans protests that do not have prior police notification.
Activists say the new law appears stricter than those in place during the rule of Hosni Mubarak, who was toppled from power in 2011 after a popular uprising.