UN Security Council Condemns Shelling of Russian Embassy in Damascus
TEHRAN (Tasnim) – The UN Security Council strongly condemned the mortar shelling against the Russian Embassy in Damascus as a "heinous terrorist act," underlining the need to "bring the perpetrators to justice."
November, 29, 2013 - 16:01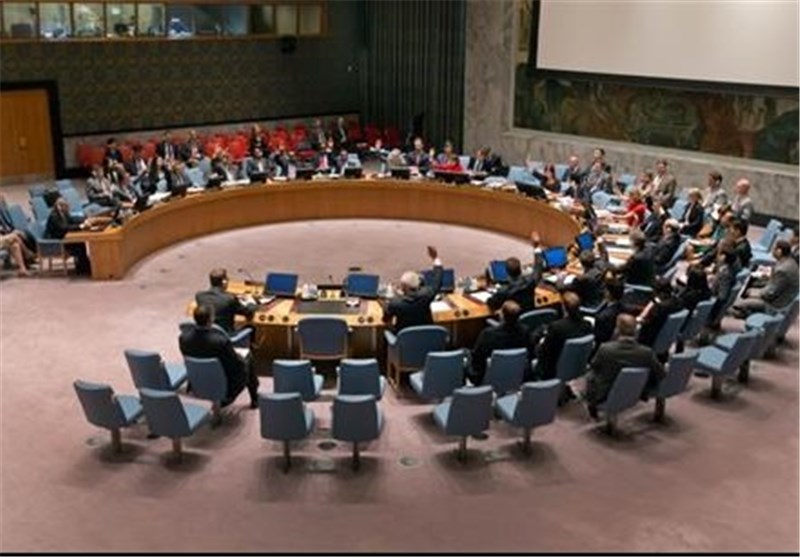 "The members of the Security Council are outraged and strongly condemned the mortar shelling on 28 November against the Embassy of the Russian Federation in Damascus, Syria, which killed one and wounded 9 people including among the embassy security personnel," said a statement issued to the press by Liu Jieyi, the Chinese UN ambassador who holds the rotating council presidency for this month.
"The members of the Security Council extended their condolences to the family of the victim and expressed their sympathy to all those injured in this heinous terrorist act," the statement said.
Four mortar shells landed during the attack on Thursday, with one striking the embassy, while three landed in the vicinity of the embassy, the pan-Arab al-Mayadeen TV reported.
The shelling was followed by shooting from security forces to disperse people from the embassy and later, from Burnieh Street, where the embassy is located, the TV report said.
Mortar shells have previously landed in the vicinity of the Russian Embassy, the Chinese Embassy and the Iraqi one. The rebels are thought to be using indiscriminate mortar shelling to attempt to destabilize security inside the heavily fortified Syrian capital, said reports.
"The members of the Security Council reaffirmed that terrorism in all its forms and manifestations constitutes one of the most serious threats to international peace and security, and that any acts of terrorism are criminal and unjustifiable, regardless of their motivation, wherever, whenever and by whomsoever committed," said the statement.
The Security Council members reaffirmed the need to combat the threats by all means, in accordance with the Charter of the United Nations and all obligations under international law, in particular international human rights, refugee and humanitarian law, it said.