Rouhani Visits Quake-Hit Regions in Iran's Southern Province
TEHRAN (Tasnim) – Iranian President Hassan Rouhani arrived in the country's southern port city of Bushehr Saturday morning to visit towns and the rural areas that have been hit by earthquake on Thursday.
November, 30, 2013 - 11:03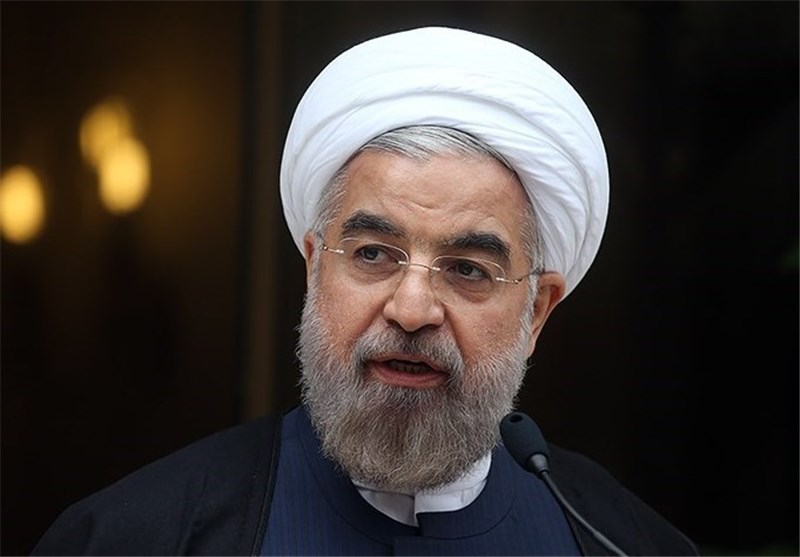 President Rouhani was accompanied by a group a high-ranking authorities, including some of his aides and ministers.
Upon his arrival, Rouhani went to Bushehr's Shohadaye Khalij-e Fars hospital this morning and met with people who are receiving treatment at the hospital after the quake.
President Rouhani plans to pay a visit to quake-hit towns of Dashtestan and Borazjan and he will also pay a visit to South Pars gas fields later today.
His visit comes after an earthquake measuring 5.7 on the Richter scale struck the city of Borazjan in the southern province of Bushehr on Thursday evening.
According to local authorities, the quake has killed 7 people so far, and injured about 196 others.
Also on Friday, the president extended his condolences to the families of the victims who lost their lives in the earthquake.
He had also urged immediate relief aid to the quake-hit areas, and called upon the officials to mobilize disaster response efforts to help the local residents reeling from the Thursday earthquake.
While the US Geological Survey measured the quake at 5.6, the local Seismological Center of Tehran University's Geophysics Institute has said that the earthquake measured 5.7 on the Richter scale.
A 6.3-magnitude earthquake in May in the same province killed 37 people and injured 850. Iran's location atop several major faults leaves it prone to earthquakes.
Nine quakes that hit Iran in the last decades were more than magnitude 6, including a 2003 temblor that killed at least 26,000 people in the city of Bam.