Top Chinese Politician Due in Tehran in Coming Days
TEHRAN (Tasnim) – Yang Jiechi, Chinese state councilor, is due to pay a visit to Tehran later this month, Iranian Embassy in Beijing and China's Foreign Ministry spokesman Hong Lei said on Monday.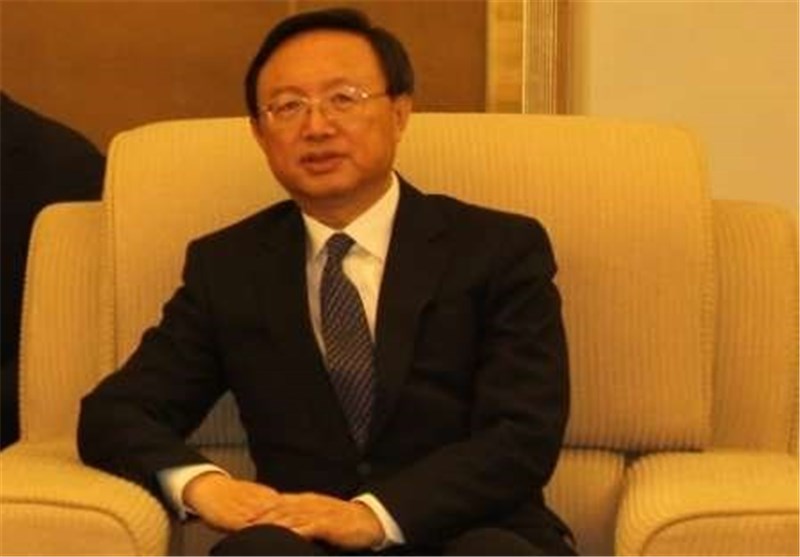 The press bureau of the Iranian Embassy in Beijing announced on Monday that Yang will arrive in Tehran for a two-day visit on December 7, at the invitation of the Iranian government.
Yang will be accompanied by a political, economic and security delegation during his visit to Tehran.
Also according to the Chinese spokesman, Yang is scheduled to visit Cape Town, South Africa, and then arrive in Tehran.
On October 29, Yang and Iran's Majlis Speaker Ali Larijani exchanged views on bilateral ties as well as regional and international issues of common concern in Beijing.
Larijani hailed economic relations between the two countries and called for promotion of mutual relations in all fields.
Yang, for his part, praised Larijani's effort to enhance Tehran-Beijing relations, and said Iran plays an influential role in the Middle East.
The Chinese official is scheduled to hold talks with Iranian officials on issues of mutual interest as well as regional and international issues.
State Council is China's executive body, including prime minister, four deputy prime ministers, five state councilors, the secretary-general of the council and the government ministers.
Yang Jiechi, 63, is a high-ranking Chinese politician and lifelong professional diplomat. He was the tenth foreign minister of the People's Republic of China, between 2007 and 2013.
He joined the inner circle of the State Council in 2013, as a State Councilor under Premier Li Keqiang. In this capacity, he serves as one of the most prominent architects of China's foreign policy.
China and Iran enjoy an extensive economic relationship despite UN Security Council sanctions. Currently, Iran is the third largest supplier of crude oil to China, providing it with some 12 percent of its total annual consumption, and the volume of bilateral trade is well over $40 billion dollars.
By 2007 China had replaced the EU as Iran's largest trading partner and the two sides had pledged to more than double their annual bilateral trade to US $100 billion by 2016.