Iran to Open up New Page in Ties with Neighbors: Spokeswoman
December, 03, 2013 - 11:47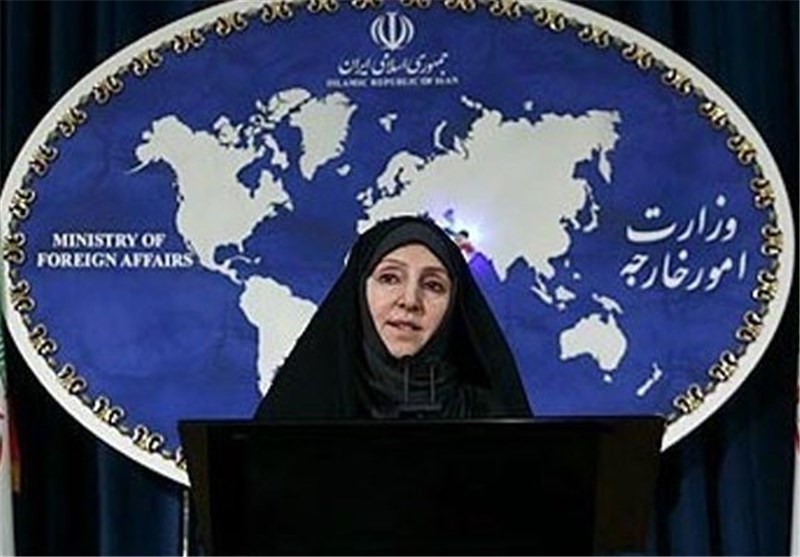 TEHRAN (Tasnim) – Iranian foreign ministry spokeswoman reaffirmed that opening up a new page in relations with the Persian Gulf neighboring countries was a top priority in Iran's foreign policy.
"Over the past two days, the foreign minister had a number of visits to the Persian Gulf littoral states, and Iran's attitude is to open up a new chapter (in ties) with the neighbors in the Persian Gulf," Marziyeh Afkham said in her weekly press conference on Tuesday.
"We believe that a new form of cooperation should be created to provide stability in the region, and Iran has always announced that its neighbors are its top priority," she added.
Her comments came after the Iranian Foreign Minister Mohammad Javad Zarif wrapped up his three-nation tour of Oman, Kuwait and Qatar on Monday.
At a meeting with Oman's ruler Sultan Qaboos bin Said Al Said on Sunday, Zarif expressed Tehran's readiness for further development of bilateral relations between the two countries and added that the Islamic Republic of Iran "has deep respect for Oman as a good neighbor."
Also in a Sunday meeting with his Kuwaiti counterpart Sheikh Sabah Khalid al-Hamad al-Sabah, Zarif said, "We believe that a new era has begun in ties between Iran and regional states which should turn into a new chapter of amicable relations through efforts by all regional countries."
And in his meeting with Qatar's Emir Sheikh Tamim bin Hamad Al Thani in Dioha on Monday, Zarif said expansion of amicable ties with regional countries is among Iran's priorities, adding that his tour is aimed at conveying the Islamic Republic's message of friendship to regional states.
Zarif said on Sunday that Iran wanted stronger cooperation with Saudi Arabia, and that he was ready to travel to that country.
"We look at Saudi Arabia as an important and influential regional country and we are working to strengthen cooperation with it for the benefit of the region," said Iran's top diplomat.
Furthermore, the Iranian foreign minister is set to pay an official visit to the United Arab Emirates (UAE) later this week.
Zarif will leave Tehran for the Emirati capital of Abu Dhabi on Wednesday to discuss grounds for enhancement of bilateral relations with senior Emirati officials.
During his one-day stay in Abu Dhabi, Zarif is expected to meet UAE President Sheikh Khalifa bin Zayed bin Sultan Al Nahyan, Prime Minister Sheikh Mohammed bin Rashid Al Maktoum, and Foreign Minister Sheikh Abdullah bin Zayed bin Sultan Al Nahyan.