Thailand Sees Lull in Protests Ahead of King's Birthday
TEHRAN (Tasnim) – There has been a lull in protests against Thailand's government ahead of the king's 86th birthday, after days of violent demonstrations in the capital.
December, 04, 2013 - 12:57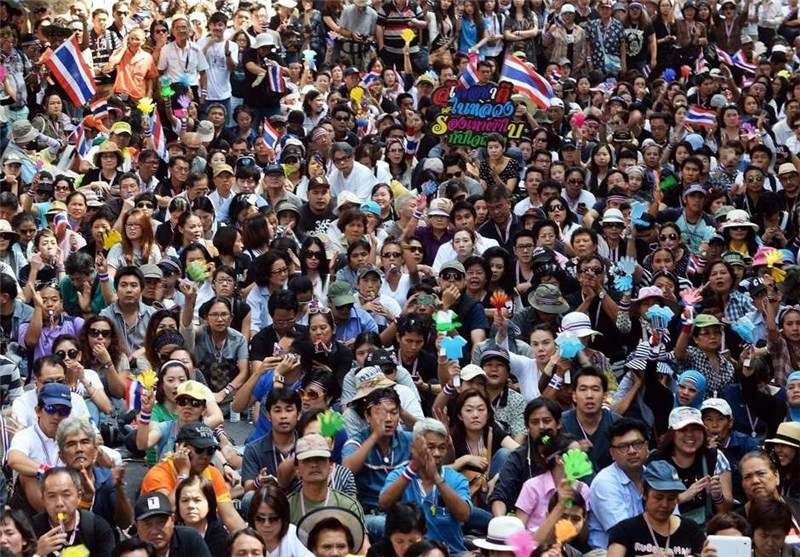 However, some anti-government protesters still headed to the police headquarters in Bangkok to rally.
There were violent clashes earlier in the week, but the situation calmed down on Tuesday after security forces stepped back from protesters.
People have been cleaning the streets for the king's birthday on Thursday, BBC reported.
The protests in Bangkok, which started on 24 November, were relatively peaceful, but things took a violent turn over the weekend and on Monday.
Protesters tried to topple police barricades and storm the prime minister's office, Government House. Clashes broke as police used tear gas and water cannons to repel them.
But on Tuesday police defused tensions by taking down barriers and razor wire outside their headquarters and allowing protesters inside.
On Wednesday, some protesters, along with government forces, have been cleaning the area around the Democracy Monument, where celebrations for the king's birthday are expected to be held.