Al-Qaeda Claims Responsibility for Deadly Attacks in Iraq's Kirkuk
TEHRAN (Tasnim) – Iraq's al-Qaeda front on Thursday claimed responsibility in an on-line statement for coordinated attacks on a police headquarters and an adjacent shopping mall in the northern oil-rich city of Kirkuk.
December, 05, 2013 - 18:44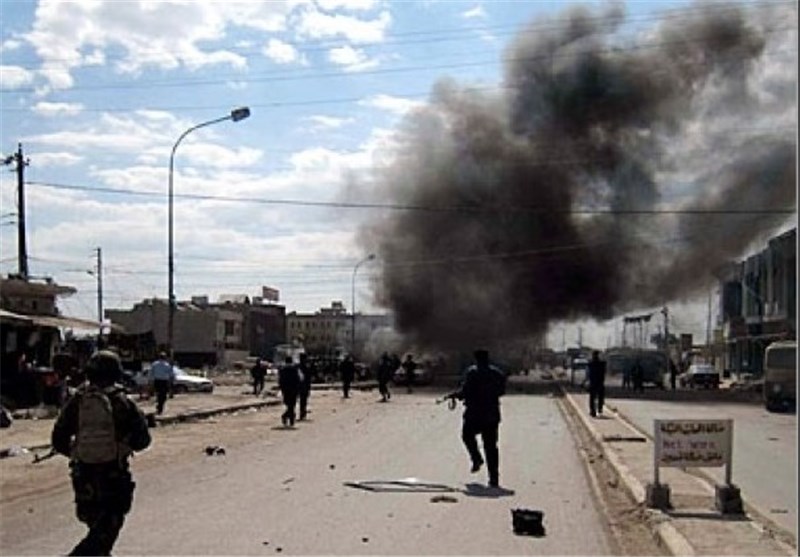 It said that six suicide bombers carried out the attacks, one of them driving a truck bomb and the others wearing explosive vests and holding assault rifles and hand grenades.
"A suicide bomber blew up his explosive-laden truck at the gate of the headquarters, paving the way for his brothers, then three attackers stormed the headquarters and started to reap the heads of the tyrants with their assault rifles and hand grenades ... before they set off their explosive vests," the statement said.
In the meantime, the two other suicide bombers stormed the nearby Jawahir mall and continued sniping the security forces until midnight, when they blew up their explosive vests on the troops who tried to enter the mall, according to the statement.
It also said that the gunmen blew up 14 roadside bombs in different parts of Kirkuk, some 250 km north of Baghdad, in an attempt to prevent the reinforcement troops from reaching the scene of the attacks, Xinhua reported.
Earlier on Thursday, a police source and medics said that 10 people were killed and 75 wounded by Wednesday's coordinated attacks on police headquarters and a hostage-taken attack at an adjacent five-story shopping mall in the oil-hub city of Kirkuk.
The ethnically-mixed province of Kirkuk and its capital Kirkuk city are part of the disputed areas between the Kurds, the Arabs and the Turkomans.
Iraq is witnessing its worst eruption of violence in recent years. The UN says more than 7,150 civilians and 950 security forces personnel have now been killed since January, the highest annual toll since 2008.