Iranian Parliament Speaker Terms Mandela "Great Hero"
December, 06, 2013 - 18:29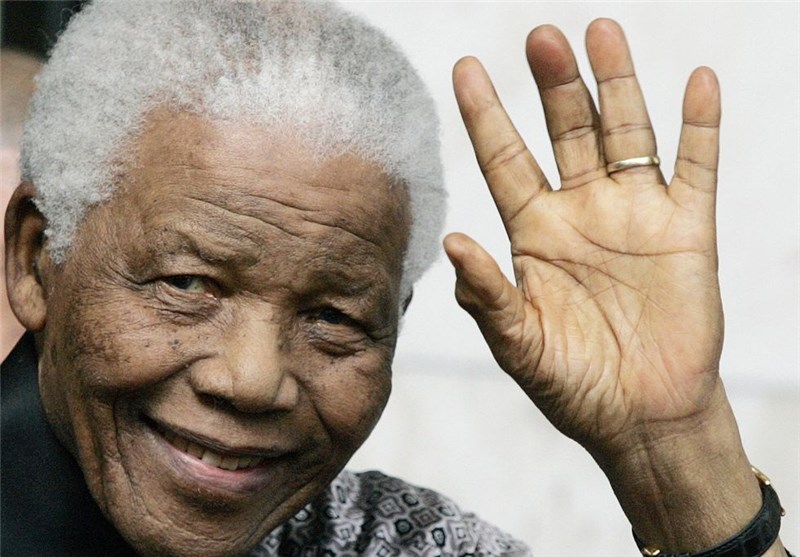 TEHRAN (Tasnim) – Iranian Parliament Speaker Ali Larijani hailed South Africa's former president Nelson Mandela as the "great hero" of fight against racism.
As tributes from around the world have been pouring in following the South African leader and legend Nelson Mandela's demise, Iranian Parliament Speaker Ali Larijani said he was saddened to learn of Mandela's death, whom he hailed as "the symbol of anti-racism uprisings".
Mandela, Africa's first black president and anti-apartheid icon, died at the age of 95 at his Johannesburg home on Thursday night.
In a Friday message, the Iranian speaker said Nelson Mandela is globally renowned for fighting against racism and apartheid during his lifetime, adding that the late icon devoted his life to eradicate apartheid, which he described as an outcome of colonialist powers' policies.
"His conducts are lessons and an example for the entire freedom-seeking and free-thinking individuals of the world," Larijani underscored.
The revered African figure had been receiving intensive medical care at home for a lung infection after spending three months in hospital.
Mandela, one of the world's most celebrated statesmen, led South Africa's transition from white-minority rule in the 1990s, after 27 years in prison for his political activities.
The late leader served as president of South Africa from 1994 to 1999, and was the first South African president to be elected in a fully representative democratic election.
The Nobel Peace Prize laureate was one of the world's most revered statesmen after preaching reconciliation despite being imprisoned for 27 years.
He had rarely been seen in public since officially retiring in 2004. He made his last public appearance in 2010, at the football World Cup in South Africa.