Ukraine Opposition Seeks Million-Strong Rally in Kiev
December, 08, 2013 - 12:14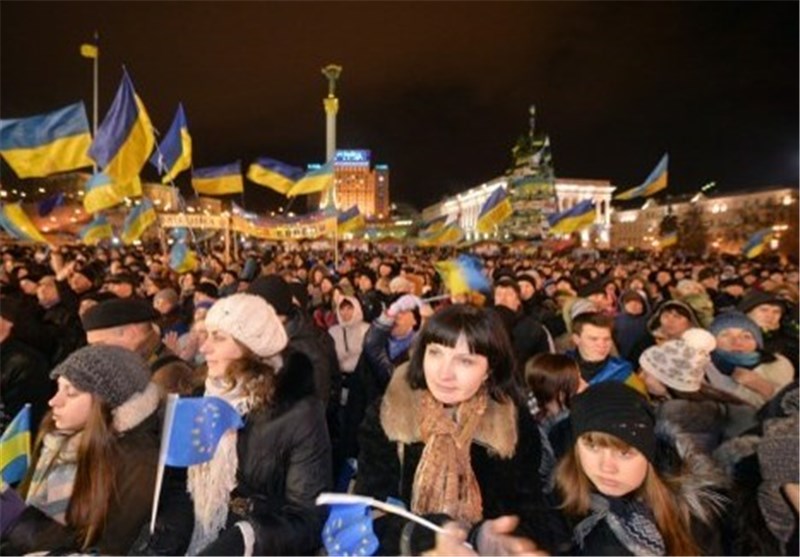 TEHRAN (Tasnim) - Organisers hope one million protesters will turn out in Kiev on Sunday to pile more pressure on Ukraine's President Viktor Yanukovich as he seeks closer ties with Russia after dumping a trade pact with the European Union.
The rally will further heighten tension in the weeks-long standoff between the Yanukovich government and its opponents.
The confrontation has raised fears for political and economic stability in Ukraine, a sprawling ex-Soviet republic of 46 million people which borders four EU countries and is the main transit route for Russian gas to Europe, Reuters reported.
"We want to send a message that we don't want to live in a police state. We want to live in a modern state and we will achieve this," said Vitaly Klitschko, an opposition leader who says Yanukovich wants to turn the clock back to the Soviet past.
Klitschko, a 2-metre (6 foot 7-inch) tall world heavyweight boxing champion who is increasingly viewed as a national leader-in-waiting, urged all Ukrainians who back a European future for their country to join the rally at 12 p.m.
"Our protest is peaceful but we will bring pressure to bear on this government so that our demands are met," he said.
Around 350,000 people joined a similar rally last Sunday, one day after riot police beat protesters and journalists in a crackdown that drew condemnation from Western governments.
Police have since threatened to eject protesters occupying public buildings, including Kiev's City Hall.