Iran Stood by Principles in Nuclear Talks: Tasnim Managing Director
December, 08, 2013 - 17:55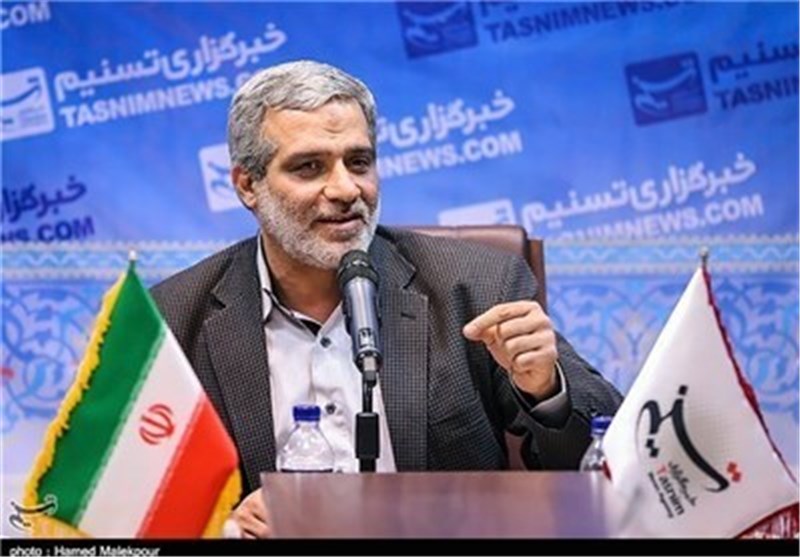 TEHRAN (Tasnim) - Managing Director of the Tasnim News Agency Majid Qolizadeh praised Iran's achievements in the November nuclear talks with six major world powers that resulted in a landmark deal, adding that the country stuck to its principles in all stages of the negotiations.
Speaking in Iran's northeastern city of Mashhad on Sunday, Qolizadeh said during the Geneva nuclear talks the Islamic Republic did not deviate from its core principles, noting that Iran's attitude in the talks also led to valuable achievements.
The Islamic Republic and the G5+1 (the five permanent UN Security Council members plus Germany) signed a six-month deal on Tehran's nuclear program after three rounds of intensive talks in the Swiss city of Geneva on November 24.
The deal is intended to allow time to negotiate a comprehensive agreement on the nuclear program, with the aim of bringing a decade-long standoff over Iran's nuclear program to an end.
In exchange for Iran agreeing to limit certain aspects of its nuclear activities and allow more inspection of its nuclear facilities, the six world powers have agreed to impose no new sanctions on Iran and to suspend some existing ones on its trade in petrochemicals, automobiles, gold and precious metals, civil aviation parts, and food and medicine. They will also let Tehran receive a small portion of its frozen assets while a permanent agreement is sought.
Tehran has agreed to the most intrusive inspection and monitoring regime ever imposed on a signatory of the Nuclear Nonproliferation Treaty (NPT), as it will allow the IAEA to inspect daily its facilities in Natanz and Fordow. For the first time, the country would also allow inspection and monitoring of its centrifuge manufacturing facilities and its uranium mines and mills.
Tasnim managing director hailed one of the Geneva deal's major achievements as the world powers' tacit recognition of Iran's right to uranium enrichment inside the country.
According to him, the fact that Iran's stockpile of enriched uranium remains in the country, that the G5+1 agreed to impose no nuclear-related sanction for the duration of the deal and that the sanctions regime have been put under strain are the other positive points of the Geneva agreement.
Describing the status quo as a "dilemma" for the West and US, Qolizadeh said two cases are likely to happen: Either the western countries do not honor their commitments to the nuclear deal -- thus forcing Iran not to keep its side of the bargain -- or they "bow down" before the Iranian nation and recognize its rights.