Canada to Include North Pole in Its Claim for Arctic Territory, Resources
December, 10, 2013 - 15:06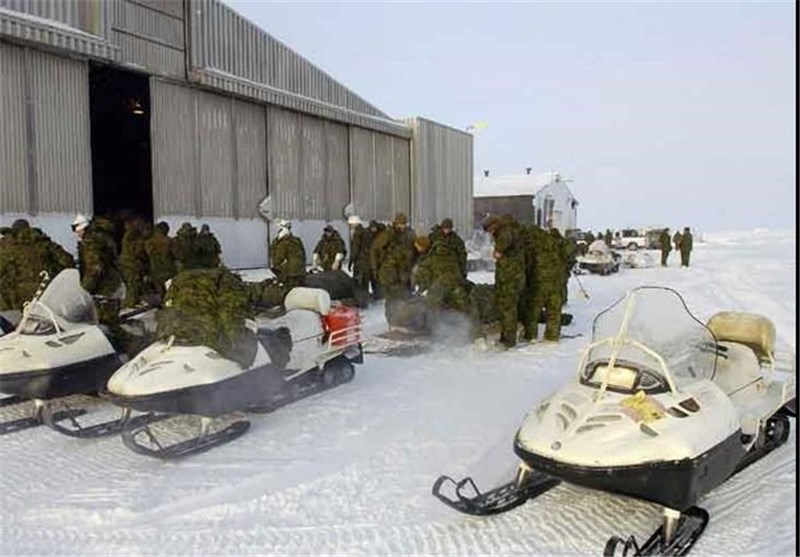 TEHRAN (Tasnim) - Canadian officials confirmed that the nation is preparing to include the North Pole as part of its Arctic Ocean seabed claim in the multi-country push to prove jurisdiction over further territory in the resource-rich area.
Canadian Foreign Affairs Minister John Baird and Arctic Council chair Leona Aglukkaq officially announced Canada's claim to the extended continental shelf in the Arctic.
It was reported by The Globe and Mail last week that Prime Minister Stephen Harper requested a government board charged with assessing Canada's claims beyond its territorial waterways, per United Nations rules, to seek a more expansive stake of Arctic area to include the North Pole, RT reporeted.
"We have asked our officials and scientists to do additional work and necessary work to ensure that a submission for the full extent of the continental shelf in the Arctic includes Canada's claim to the North Pole," Baird said during a press conference at the House of Commons.
ursuant to its status as a signatory to the UN Convention on the Law of the Sea, Canada submitted Friday only a partial application to the UN Commission on the Limits of the Continental Shelf showing scientific evidence that it should be able to assert its privileges over territory and resources - namely oil and gas rights - within waterways well beyond its borders.
Under the Convention, a nation can claim up to 200 nautical miles of seabed beyond its territorial markers. A country can demand 350 nautical miles if it can prove a natural extension of its land area. The UN requires comprehensive mapping evidence to justify any declaration of rights.
The preliminary application outlines complete scientific evidence regarding Canada's Atlantic Ocean requests and a portion of its Arctic claim all while reserving the nation's right to make further submissions at a later date.
Canada's application was due based on UN requirements that a country that has ratified the Convention make its claim within ten years. Canada ratified the UN Convention in 2003.
The North Pole is 817 kilometers north of Canada's - and the world's - northernmost settlement, Alert, Nunavut. The town is home to a Canadian Forces station and Environment Canada station.