Iranian Deputy FM Meets Egyptian Foreign Minister
TEHRAN (Tasnim) – The Iranian deputy foreign minister for Arab and African Affairs met and conferred with Egyptian Foreign Minister Nabil Fahmy in Conakry on the sidelines of the OIC ministerial session on Tuesday.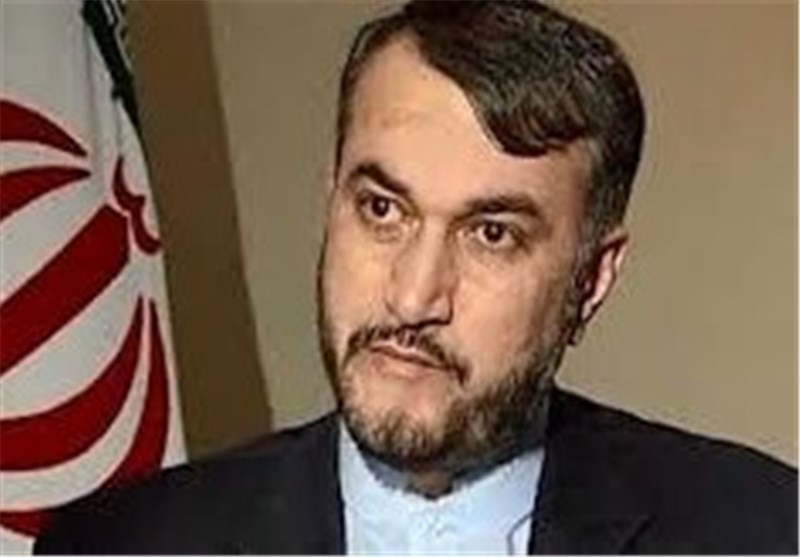 In a meeting on sidelines of the 40th session of the Organisation of Islamic Cooperation (OIC) Council of Foreign Ministers in Guinea, the Iranian and Egyptian diplomats exchanged viewpoints on regional cooperation, particularly the Syrian crisis which has raged on for nearly three years.
In a separate meeting on Tuesday, Hossein Amir Abdollahian met with the Palestinian Foreign Minister Riyad al-Malki.
The top Palestinian diplomat appreciated Iran's ceaseless support for the Palestinian cause.
He said that the Zionist regime is after taking maximum advantage of the regional developments, particularly from the chaotic conditions in Syria.
He called on the Islamic country to support the Palestinians in their effort to form an independent state with al-Quds as its capital.
Amir Abdollahian described the Zionist regime as the root cause of regional crises, saying the Islamic republic is steadfast in supporting the Palestinian people and their cause.
"We beleive that the key to the success of the Palestinian nation lies in resistance, perseverance and resolve; the Zionist regime has proved, through its aggressive behavior, that it will not be bound by any contract and agreement," he added.
Iran considers Israel as an "occupier" and "usurper" and says Palestinian refugees should be allowed to return to their homeland and calls for a referendum for the entire Palestinian population to determine the type of government in the future Palestinian state.
The resistance groups in Palestine, which are mainly centered in the Gaza Strip, are against any deal with Israel that falls short of their aspiration of liberating all Palestinian lands occupied by the Zionist regime.
But the Palestinian Authority led by Mahmoud Abbas is in talks with Israel for a Palestinian state within pre-1967 borders, with al-Quds (Jerusalem) as its capital. But more than 200 settlements and outposts in the West Bank including in al-Quds that have dotted their land and house more than 500,000 Jews make that dream ever more elusive. The settlements are considered illegal under international law.
And to the disappointment of the Palestinians who want their own state, Israel keeps building more housing units in the illegal settlements and has refused to accept pre-1967 borders.