IRGC Commander: Israel within Iran's Missile Range
December, 11, 2013 - 11:37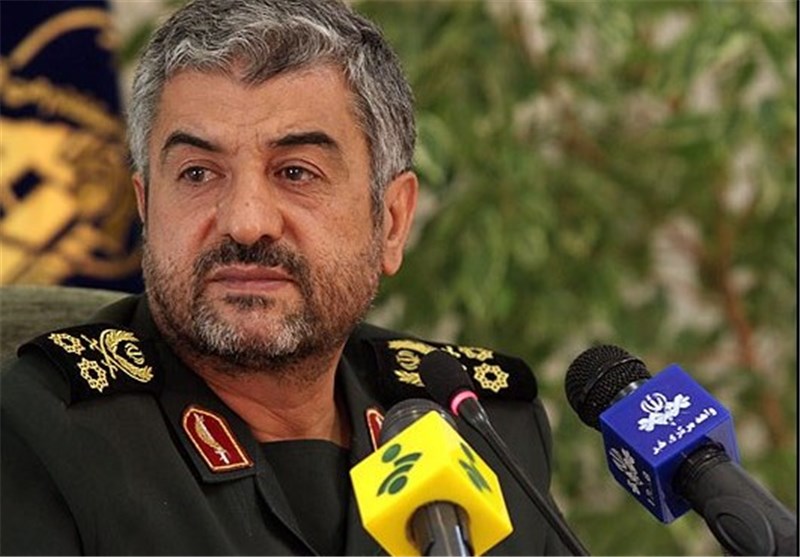 TEHRAN (Tasnim) – Commander of the Islamic Revolution Guards Corps (IRGC) said Iran plans to further extend the range of its missiles, explaining that IRGC missiles are now capable of reaching areas as far as Israel.
"We are after extending the range of our missiles, and we have the ability to do so," Major General Mohammad Ali Jafari said in a gathering of students, here in Tehran on Tuesday.
"Our missiles should reach Israel, and our missiles have such a capability," he stressed.
Asked about the country's reaction to a possible nuclear attack by the enemies, the commander explained one of the IRGC strategies in deterring the foreign threats as the policy of "balance of terror and threat", and said, "We are making efforts to make the enemy feel the threat, and the enemy has well realized the issue."
Asked if Iran's defensive systems could stave off a possible nuclear strike by the enemies,Major General Jafari said: "A nuclear attack cannot be prevented, but the enemies will never make such a folly as they are well aware of our capabilities to take revenge and respond to such attacks not only from inside Iran but also from outside the country."
Earlier on Sunday, Iranian Defense Minister Brigadier General Hossein Dehqan had also highlighted the country's high deterrent capabilities, saying Iran has managed to produce laser-guided missiles with increased range.
He had also noted that Iranian experts have managed to decrease the margin of error in ballistic missiles to less than 2 meters, adding that ballistic missiles are being guided with laser technologies.
"The fixed precision of our long-range missiles has increased to the extent that we can hit every point we wish," Dehqan said at the time.
Pointing to the increased range of Iranian missiles, Dehqan said they are installable on a variety of fixed- and rotary-wing aircraft.