Iran-IAEA Joint Statement Calls Vienna Talks "Productive"
TEHRAN (Tasnim) – Iran and the International Atomic Energy Agency (IAEA) issued a joint statement following negotiations at the headquarters of the UN agency, describing their talks in Vienna as "productive"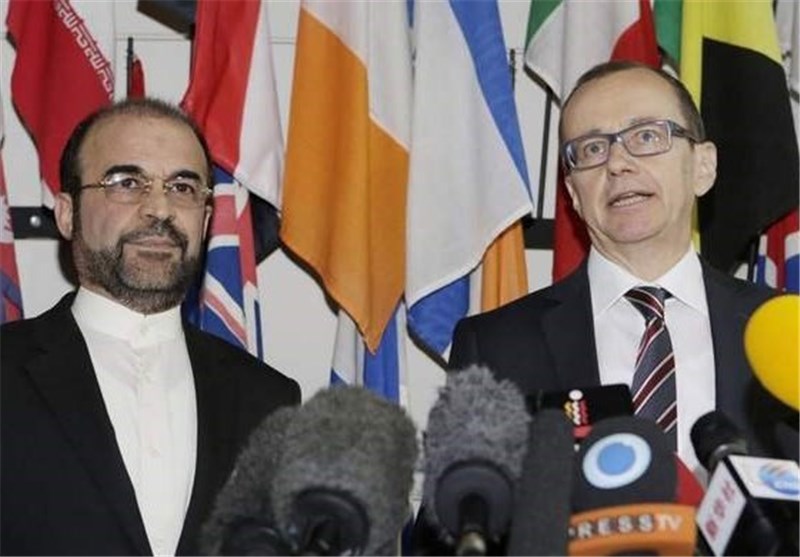 In the statement, Iran and the IAEA said that the two sides held productive discussions. They also announced that their next meeting will be held in the Iranian capital city, Tehran, on January 21, 2014.
According to the statement, the Wednesday negotiations reviewed the December 8 technical visit by IAEA inspectors to the Arak heavy water plant in central Iran.
The Vienna meeting of nuclear, sanctions and finance experts, which began Monday and also involved the International Atomic Energy Agency, was aimed at reaching agreement on how the interim deal will be implemented and how the measures will be monitored by the IAEA.
The two sides signed a six-month deal on Tehran's nuclear program after three rounds of intensive talks in the Swiss city of Geneva on November 24, which can set the stage to negotiate a comprehensive agreement on the nuclear program.
During the half-year period, Iran and the G5+1 are due to negotiate a comprehensive deal with the aim of resolving for good the standoff over Iran's nuclear program after a decade of on-off meetings and failed attempts.
"We have made our views known to each other with regard to the implementation aspects of each and every measure. That has been a very good exercise," Iranian Foreign Ministry's Director General for International and Political Affairs Hamid Baeedinejad, who led the Iranian delegation in the talks, told reporters about the Vienna talks on Tuesday.
"In the meetings over the past two days, we succeeded to conduct a review of the whole actions of the Geneva deal. Each of these actions were studied with their details, and (we discussed) what implementation grounds are available for each action," Baeedinejad said on Tuesday.
"The efforts were made with the aim of reaching a mutual understanding in connection with the implementation grounds for each of the agreements that were reached in Geneva," the Iranian diplomat added.