Vice Speaker Elaborates on Outcomes of APA Meeting in Pakistan
December, 12, 2013 - 16:10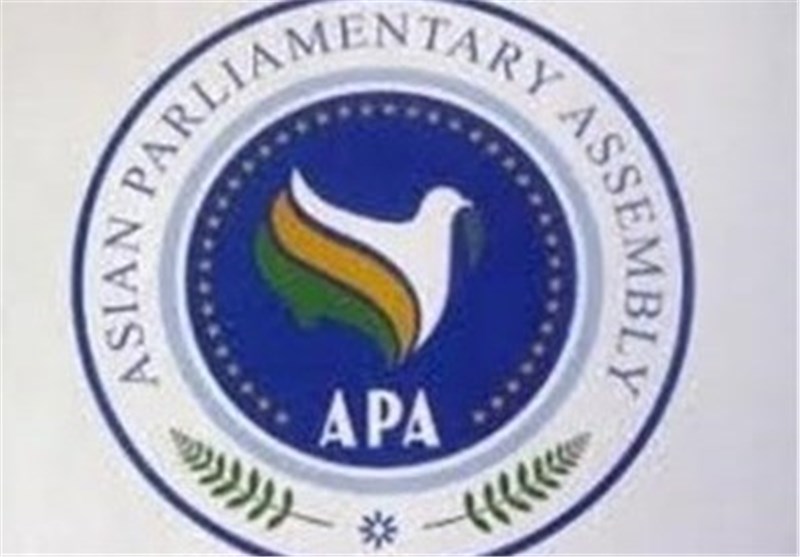 TEHRAN (Tasnim) – Over 16 political, economic and social resolutions were approved at the Asian Parliamentary Assembly (APA) meeting in Pakistan, first vice-speaker of the Iranian parliament announced.
Mohammad Hassan Aboutorabifard, who was in Pakistan to attend the APA general assembly meeting, told reporters after his return to Iran that over 30 parliamentary delegations participated in the event.
He stated that the meeting approved all the 16 resolutions which have been previously prepared by the executive council in Tehran.
He added that economic and energy issues as well as developments in Syria and Palestine were among the other topics discussed by the participating delegations.
As regards Syria, he said that all parties stressed the necessity for the cessation of hostilities in Syria and negotiated solution to the crisis in the Arab country.
Aboutorabifard also said that APA delegations also approved a proposal by Iran for the meeting of oil ministers of the APA.
The Asian Parliamentary Assembly was set up in 2006 at the Seventh Session of the Association of Asian Parliamentary for Peace (AAPP). In other words, the APA is continuation of an organization which was established in 1999. It has 41 member states and 17 observers.