Tunisian Parties Agree on Caretaker Prime Minister
TEHRAN (Tasnim) - Tunisia's governing Ennahda party and the opposition agreed in principle on a new prime minister to lead a caretaker government.
December, 13, 2013 - 13:13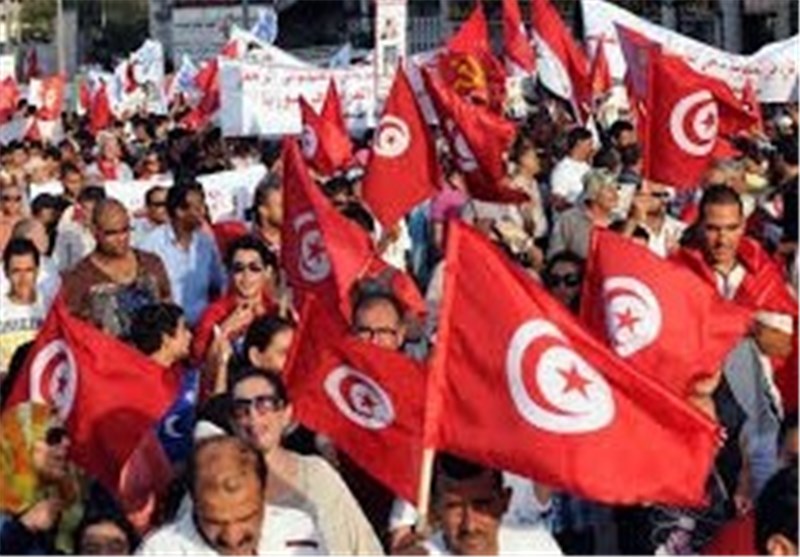 The deal will reportedly be presented to other political parties at national talks later, aimed at ending the political deadlock, BBC reported.
A deal on a new prime minister would clear the way for the current government to step down later this month and ease turmoil that has threatened to upset the country's political transition.
Ennahda agreed to relinquish power in September, following anti-government protests.
A cabinet of independent figures is to supervise new elections.
"We reached an agreement that will be presented tomorrow (Friday)," said Houcine Abassi, leader of the UGTT labor union, which is mediating the talks between Ennahda and the National Salvation Front-led opposition.
The current political crisis was triggered by the assassinations of two opposition leaders earlier in this year. The murders of prominent left-wing figure Chokri Belaid in February and opposition politician Mohammed Brahmi in July led to intensified anti-government protests.
Ennahda condemned the killings but the opposition accused it of failing to rein in radical Islamists.
The political wrangling that followed has threatened to disrupt a democratic transition that began after Tunisians threw out their decades-old authoritarian government at the beginning of the 2011 uprisings.
Ennahda agreed in September to three weeks of talks, after which it was due to hand power to an independent transition leadership and set a date for parliamentary and presidential elections.
After months of deadlock, negotiations began October 25. But the talks were suspended shortly afterwards with the two sides unable to agree on a future prime minister.
The UGTT then gave political leaders until Saturday to reach a decision.