Deputy FM to Visit Iraq over Terrorist Attack on Iranian Nationals
TEHRAN (Tasnim) – Iranian deputy foreign minister for Arab and African affairs said he wants to visit Iraq in person to receive more information about a deadly terrorist attack in the Arab country that took the lives of 20 Iranian workers on Friday.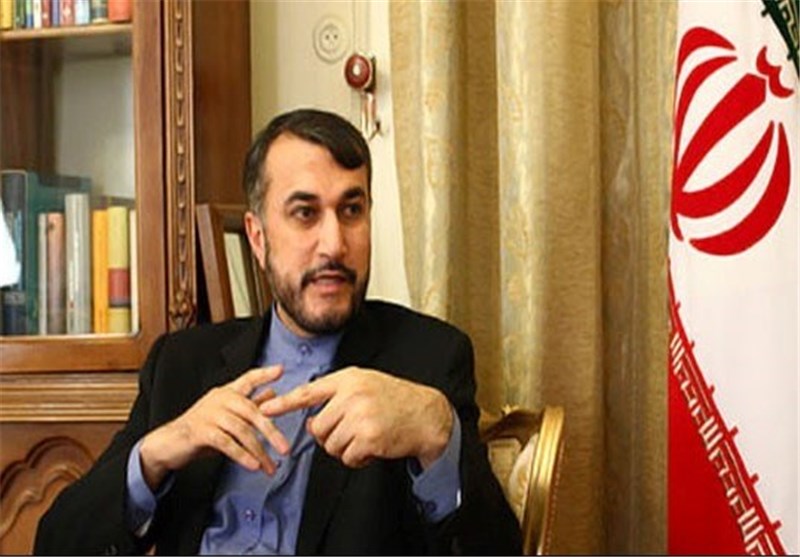 Hossein Amir Abdollahian told the Tasnim News Agency that he would fly to the Iraqi capital of Baghdad today in order to learn more about the Friday terrorist attack that killed 20 Iranian gas pipeline workers, engineers and technicians outside the northeastern Iraqi town of Muqdadiya.
The top diplomat also noted that his visit to Baghdad would involve meetings with Iraqi officials to discuss ways to accelerate the implementation of agreements between the two neighboring countries.
Earlier on Sunday, Amir Abdollahian stressed that terrorist acts perpetrated by Takfiri groups are not able to damage Tehran-Baghdad strategic relationship.
"Tehran-Baghdad relations are strategic. Some sides who are after promoting insecurity in the region should realize that the consequences of such a misguided policy could afflict all," he said at the time.
In a related development, President Hassan Rouhani talked with Iraqi premier on the phone on Sunday to call for tougher security measures and a united front against the menace of terrorism.
"Those who have plunged the region into crisis through arming, funding and training terrorists will eventually see their support backfiring on them," said the Iranian president in his phone talk with the Iraqi Prime Minister Nouri al-Maleki.
The Iranian president also urged the Iraqi premier to spend greater efforts to ensure the security of the Iranian contractors and companies working in Iraq.