Iran Makes World's 1st Search & Rescue Drone
TEHRAN (Tasnim) – Iranian engineers have designed and manufactured the world's 1st search and rescue drone, equipped with infrared cameras capable of detecting the body heat of the injured victims in the dark, head of Iranian Red Crescent Society's Rescue and Relief Organization said Tuesday.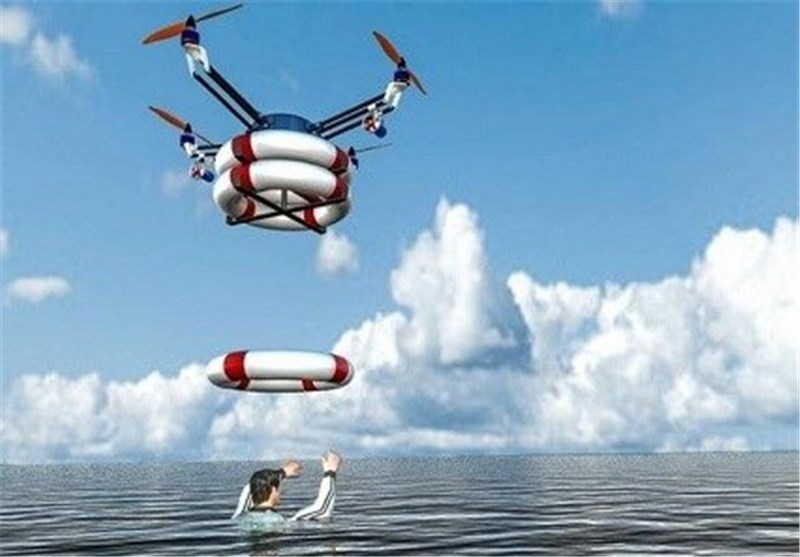 The Iranian search and rescue drone which can fly vertically is ideal for rescue and relief operations in areas access to which is tough, such as some mountainous regions and stormy sea waters, Mahmoud Mozaffar told the Tasnim News Agency.
"This drone is equipped with life rings and can reach the victims in sea hazards faster than rescue boats, which is a proved fact in practical tests," he said.
The drone can also dispatch the images that its cameras take from its operation regions live to command base and the range of its missions to the rescue area and back is four kilometers
The cost of manufacturing the indigenous Iranian search and rescue drone is about $8,000.