FM: Nuclear Weapons Compromise Iran's Security
December, 18, 2013 - 18:22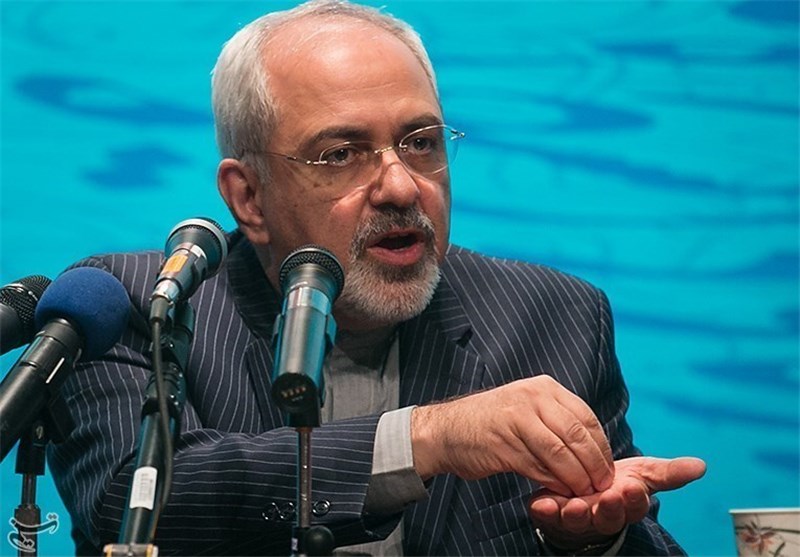 TEHRAN (Tasnim) – Iranian Foreign Minister Mohammad Javad Zarif said on Wednesday nuclear weapons are anathema to religious principles as stated by the Supreme Leader, adding that they have no place in Iran's defense doctrine as the country believes nukes can only compromise its security.
Nuclear weapons would be disruptive to Iran's security, Zarif said on Wednesday, addressing an academic gathering in the University of Tehran.
He affirmed that Iran's religious principles ban the country form trying to develop nuclear arms, and added, "We believe that the nuclear weapon is against sharia on the basis of the principles prescribed by the Supreme Leader."
In 2005, Supreme Leader of the Islamic Revolution Ayatollah Seyed Ali Khamenei issued a fatwa forbidding the production, stockpiling and use of nuclear weapons.
In relevant remarks on December 16, Iranian President Hassan Rouhani once again voiced Tehran's strong opposition to weapons of mass destruction (WMDs), saying they have no place in Iran's defensive doctrine and run counter to its tenets.
"From the perspective of rationality and the country's national interests and based on religious and national beliefs, we have never been and are not after weapon of mass destruction, and this country (Iran) does not pursue such weapons and does not consider them part of its national interests and defensive doctrine," Rouhani said at the time.
The president also echoed Supreme Leader of the Islamic Revolution Ayatollah Seyed Ali Khamenei's comments on the prohibition of the nuclear weapons, stressing that Iran firmly rejects any research or scientific work that leads to acquisition of such weaponry.
Earlier, Zarif told Washington Post's David Ignatius that since Iran believes its nuclear program is exclusively for peaceful purposes, it has no desire to leave any ambiguity about the exclusively peaceful nature of its program.
Iran, one of the original states to sign the Non-proliferation Treaty, completed its Safeguards Agreement with the IAEA in 1974. Areas covered include the application and implementation of safeguards, materials control, provision of information to the IAEA, and the non-application of safeguards to nuclear material to be used in non-peaceful activities.
The Islamic republic has been a major proponent of a nuclear-weapons-free Middle East, whose efforts and those of other regional countries have been hampered by Israel, which is thought to be in possession of a sizeable nuclear weapons arsenal.
Israel is believed to possess anywhere from 75 to as many as 400 nuclear weapons, including thermonuclear weapons in the megaton range. Israel has never confirmed or denied being in possession of the arms in line with its policy of "nuclear ambiguity."