VP Urges Expansion of Iran-Italy Ties Based on Mutual Respect
December, 22, 2013 - 12:05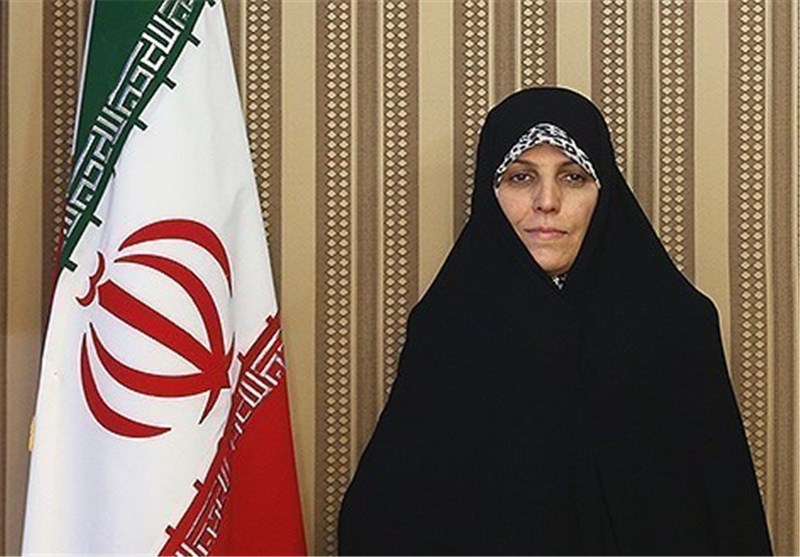 TEHRAN (Tasnim) – Iranian Vice-President for Women and Family Affairs Shahindokht Molaverdi called for closer cooperation between Tehran and Rome on the basis of mutual respect.
Molaverdi made the comments in a meeting with the visiting Italian Foreign Minister, Emma Bonino, here in Tehran on Saturday evening.
The Italian official arrived in Tehran on December 21 for an official visit to hold talks with Iranian authorities.
Heading a high-ranking delegation, Bonino is to meet her Iranian counterpart Mohammad Javad Zarif and President Hassan Rouhani on Sunday.
During the meeting with the visiting Italian minister, Molaverdi also praised Italy for its prominent role in the approval of a UN resolution, proposed earlier by Iran against extremism.
The UN General Assembly on Wednesday approved the proposal presented by Iranian President Hassan Rouhani for a World Against Violence and Extremism (WAVE).
Wave Act asks the United Nations member states to unite against extremism, violence and sectarian conflicts in all their forms.
"We hope that this idea (WAVE) would come true with the determination and resolution of the whole world countries, and that we would witness a world without violence and extremism," the Iranian vice president noted.
Bonino, for her part, touched on the amicable relations between Iran and Italy, and stressed that a whole host of problems in the contemporary world could be settled through "dialogue and interaction on the basis of mutual respect."
Bonino's visit comes after Zarif travelled to Rome in November at the invitation of his Italian counterpart to exchange views on regional and international matters.
Earlier, Iranian Ambassador to Rome Jahanbakhsh Mozaffari said in an interview on Friday that the visit heralds the opening of a new promising chapter in Tehran-Rome relations.