Eating Nuts While Pregnant Could Reduce Child's Risk of Allergy
TEHRAN (Tasnim) - Findings of a new study showed that pregnant mothers who eat peanuts are less likely to give birth to children who suffer from peanut allergies than those who avoid consuming them altogether.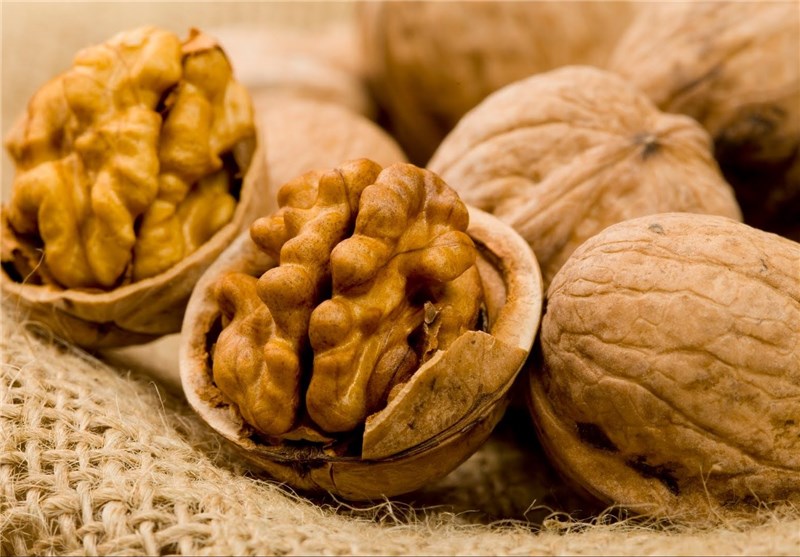 According to a study appearing in JAMA Pediatrics, the researchers looked at over 8,200 American children, and found 140 cases of youngsters who were allergic to nuts. They went on to analyze what the mothers ate during and soon after pregnancy, and found that those women who ate at least five servings of peanuts or tree nuts (cashews, almonds, walnuts, etc.) were far less likely to have children with nut allergies than expectant mothers who avoided them entirely, AFP reported.
"Our study showed increased peanut consumption by pregnant mothers who weren't nut allergic was associated with lower risk of peanut allergy in their offspring," senior study author Dr. Michael Young of the Boston Children's Hospital's Division of Allergy and Immunology, explained in a statement.
"Assuming she isn't allergic to peanuts, there's no reason for a woman to avoid peanuts during pregnancy."
Dr. Young told CNN that their study is the first to demonstrate that mothers who eat peanuts or tree nuts during pregnancy could actually be enhancing their unborn child's tolerance to them.
The study controlled for factors such as a family history of nut allergies and other dietary practices, and contradicts previous studies which claimed that consuming nuts during pregnancy either had no impact on or actually raised the risk of allergies in infants.
"Our study supports the hypothesis that early allergen exposure increases the likelihood of tolerance and thereby lowers the risk of childhood food allergy. Additional prospective studies are needed to replicate this finding," the study authors wrote. "In the meantime, our data support the recent decisions to rescind recommendations that all mothers avoid P/TN during pregnancy and breastfeeding."
"The data are not strong enough to prove a cause-and-effect relationship. Therefore, we can't say with certainty that eating more peanuts during pregnancy will prevent peanut allergy in children," Dr. Young added. "But we can say that peanut consumption during pregnancy doesn't cause peanut allergy in children. By linking maternal peanut consumption to reduced allergy risk we are providing new data to support the hypothesis that early allergen exposure increases tolerance and reduces risk of childhood food allergy."
However, Dr. Adam Fox, consultant children's allergist at Guy's and St Thomas's NHS Foundation Trust, told BBC that while the study was interesting, its results were inconclusive. He also pointed out that there is convincing evidence suggesting that nut allergies do not develop until after a child is born.
"With such differing results from different studies, it is currently impossible to offer advice about exactly what mothers should do regarding nut consumption during pregnancy but current international guidance is that there is no need to either avoid nuts, nor to actively eat them," Dr. Fox added.