DM Condemns Assassination Attempt on Iraqi Counterpart
TEHRAN (Tasnim) – The Tuesday failed terrorist attempt against Iraqi Defense Minister Saadun al-Dulaimi was strongly condemned by his Iranian counterpart, Brigadier General Hossein Dehqan.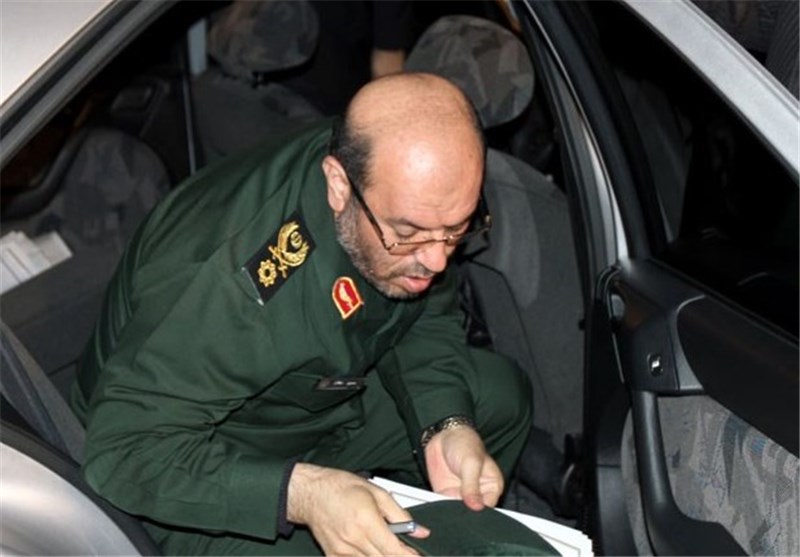 "The failure of this assassination attempt is a cause of happiness," Dehqan said in a message to his Iraqi counterpart on Wednesday evening.
He also prayed for the progress and development of the Iraqi government and nation.
A convoy carrying Iraqi Defense Minister Saadoun Al-Dulaimi was hit by a roadside bomb Tuesday, but he survived unhurt, officials said.
The Tuesday attack took place on the main road between Fallujah and Ramadi, injuring two of the minister's security guards, the Iraqi Defense Ministry Spokesman Mohammed al-Askari said.
The attack came after 18 Iraqi military officers were killed in a bomb attack on December 21 near the town of Rutba, situated 390km (240 miles) west of Baghdad.
Commander of the Iraqi Army's Seventh Division, Major General Mohammed al-Karawi, and up to four other officers died in the ambush. As many as 32 soldiers were also wounded.
Earlier on Wednesday, Iranian Foreign Ministry Spokeswoman Marziyeh Afkham had condemned Tuesday's terrorist attack against the Iraqi defense minister and a number of senior Iraqi army commanders.
"The terrorist groups that have no mission but creating insecurity and instability in Iraq and have thus far victimized many innocent Iraqi people for their ominous goals, this time have targeted the Iraqi defense minister and a number of officials in charge of ensuring security and stability in Iraq," said Afkham.
She added that Iraqi security officials have been successful in providing security during Arbaeen mourning ceremony, which marks the end of 40 days of mourning following the anniversary of the martyrdom of Imam Hossein (PBUH), and in defusing tens of terrorist plots across the Arab country.