Thai Government Seeks Military Help to Protect Poll
TEHRAN (Tasnim) - The Thai government said on Friday it will ask the military to help protect candidates and voters in a February election after clashes between police and anti-government protesters in which two people were killed and scores wounded.
December, 27, 2013 - 14:40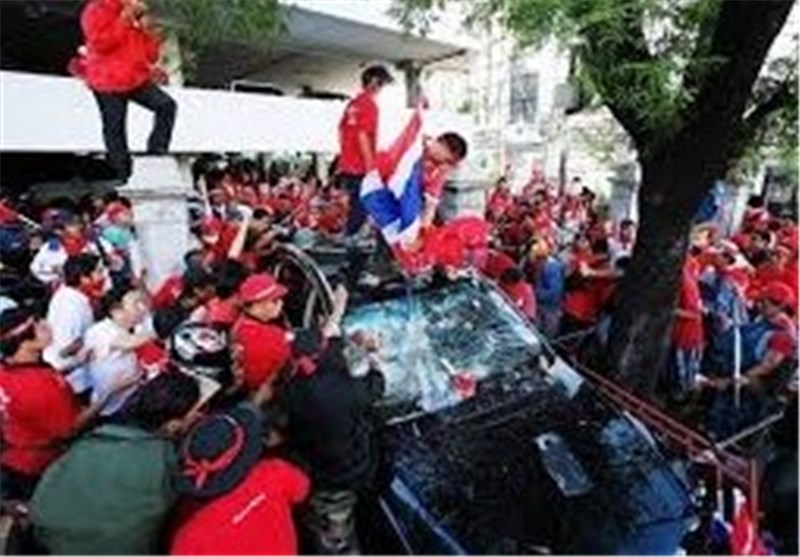 The call for help from the powerful but heavily politicized military demonstrates Prime Minister Yingluck Shinawatra's determination to ensure the election goes ahead. The vote is almost certain to return her Puea Thai Party to power.
Any delay to the polls could leave her embattled government and party exposed to an escalation of street protests and legal challenges that could leave the country in limbo, RT reported.
Her government on Thursday rebuffed a request by the Election Commission to delay the February 2 vote until there was "mutual consent" from all sides - an increasingly unlikely outcome after Thursday's deadly clashes at an election registration venue.
Ranged against each other are Yingluck and her supporters among the rural poor in the populous north and northeast and protesters from Bangkok's middle class and elite who see her as a puppet of her brother, former premier Thaksin Shinawatra.
Thaksin, a former telecoms billionaire who lives in self-imposed exile, is a hero for millions of poor voters who have handed his parties victory in every election since 2001.
His opponents accuse him of manipulating a fragile democracy by effectively buying the support of voters with populist policies such as cheap healthcare, easy credit and subsidies for rice farmers.