Turkish Prosecutor Removed from Fraud Probe
December, 27, 2013 - 15:03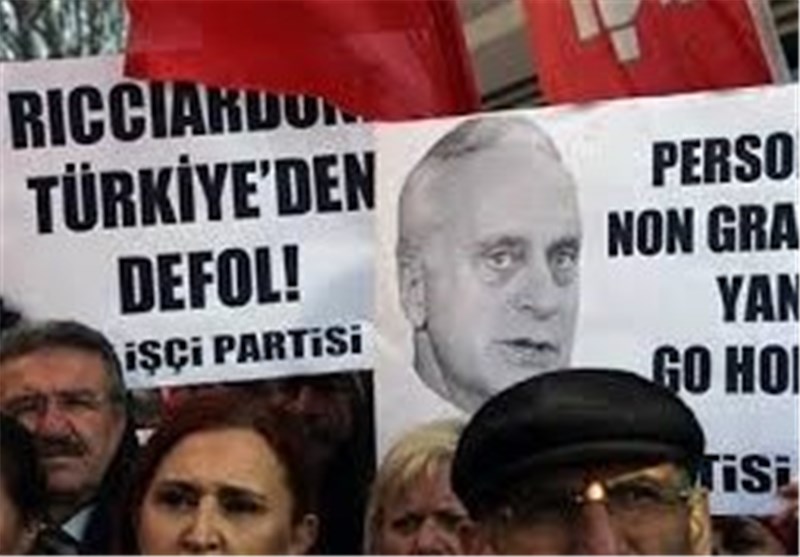 TEHRAN (Tasnim) - A Turkish public prosecutor said that he was prevented from doing his job hours after he was removed from an extensive corruption investigation targeting business and government circles.
Muammer Akkas was removed from the investigation by Oktay Erdogan, Istanbul deputy chief public prosecutor, on the grounds that Akkas violated the confidentiality of the investigation, Turkish media reports said.
In a statement he made right after he was removed on Thursday, the prosecutor alleged that the probe has been blocked by Turkish police forces and Istanbul's chief prosecutor through "not implementing court verdicts" and "putting pressure on the judiciary".
According to Akkas, these actions have stymied further arrests in the investigation, which has already netted several high-profile political and business figures suspected of bribery and corruption, Al Jazeera reported.
He said that Turkey's public "should be aware that I, as public prosecutor, have been prevented from implementing an investigation".
On Wednesday he was reported to have ordered the detention of 30 more suspects in the case, including ruling high circles in Prime Minister Recep Tayyip Erdogan's ruling Justice and Development Party (AKP).
Akkas said that police commissioners were acting illegally by disobeying court orders furthering the probe.