Suicide Bombing Hits Foreign Military Convoy in Kabul
TEHRAN (Tasnim) - Casualties were feared as a suicide car bombing went off near a military convoy of the NATO-led coalition forces in eastern Kabul on Friday, a police source said.
December, 27, 2013 - 15:44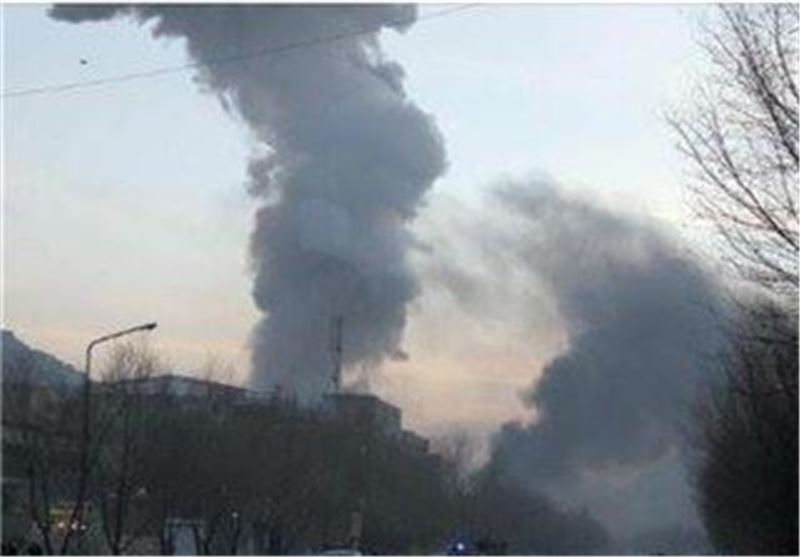 "One suicide bomber set off his explosive-packed vehicle next to a line of military vehicles of the coalition troops at around midday in Pul-e-Charkhi road which is also called Jalalabad road. Details about the casualties will be public after an ongoing investigation," the source told Xinhua on conditions of anonymity.
Local TV footage showed the damaged civilian and military cars at the area where many military centers and local construction companies are located.
Afghan security forces cordoned off the area shortly after the blast.
Police are working to keep people from gathering at the scene for fears that there might be a second blast.
The explosion took place at around 1:30 pm (local time) near the Phoenix military base, a joint Afghan and NATO base where Afghan forces receive military training under the US and NATO trainers, witness Khoja Ahmad told Xinhua.
"The blast caused casualties but the number of the victims and the nationality of the fatalities have not been cleared so far,"
The explosion sent a thick black smoke to the sky and several fire engines were also working at the area to extinguish the fire.
No group has claimed responsibility yet for the attack, but the Taliban insurgent group routinely claim responsibility for such attacks.