Bahrain Frees Opposition Leader after Brief Arrest
TEHRAN (Tasnim) - Bahraini authorities on Saturday released head of the country's opposition party Sheikh Ali Salman briefly arrested earlier in the day.
December, 29, 2013 - 11:42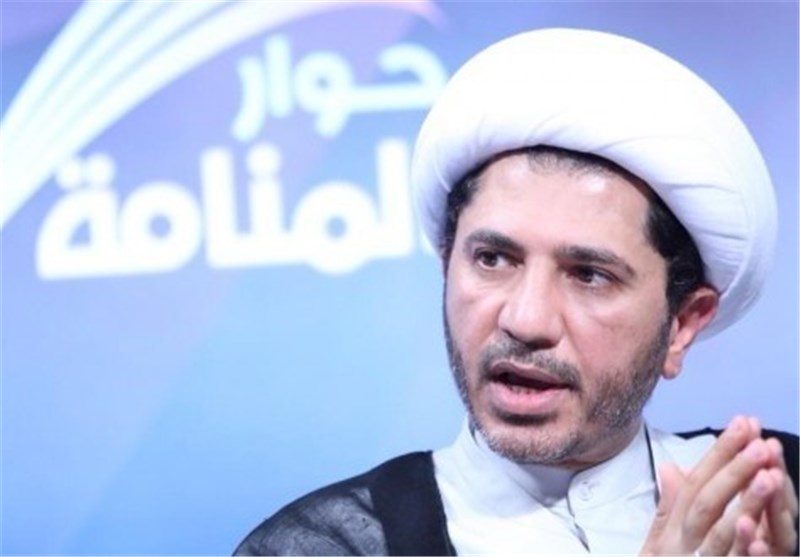 The Bahraini Interior Ministry said on Saturday that it freed the leader of the al-Wefaq National Islamic Society from custody after he was questioned on allegations of incitement.
The opposition leader was detained for the comments he made in Friday prayers that allegedly "contained sectarian language to incite hatred," said the ministry.
The public prosecution released a separate statement, saying Salman is not allowed to leave the country.
The opposition party slammed the move saying Salman was arrested for a "series of illegal measures, which comprised summonsing him to the office of criminal investigation and bringing him before a public prosecutor."
Meanwhile, protesters gathered outside the leader's home and elsewhere in the Persian Gulf country demanding his immediate release, Press TV reported.
Since mid-February 2011, thousands of pro-democracy protesters have held numerous demonstrations in the streets of Bahrain, calling for the Al Khalifa royal family to relinquish power.
On March 14, 2011, troops from Saudi Arabia and the United Arab Emirates invaded the country to assist the Bahraini government in its crackdown on peaceful protesters.
According to local sources, scores of people have been killed and hundreds arrested.
Physicians for Human Rights says doctors and nurses have been detained, tortured, or have disappeared because they have "evidence of atrocities committed by the authorities, security forces, and riot police" in the crackdown on anti-government protesters.