Negotiator: 'Good Progress' Made in Geneva Expert-Level Talks
December, 31, 2013 - 16:45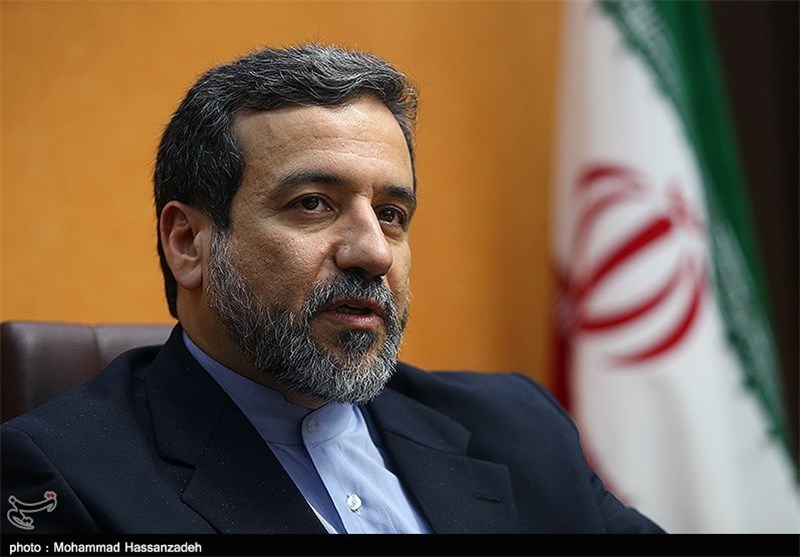 TEHRAN (Tasnim) – Iranian Deputy Foreign Minister Seyed Abbas Araqchi said "good progress" has been made during the latest round of talks in Geneva between technical experts from Iran and the six world powers.
Experts from Iran and the six world powers (the US, Britain, France, Russia, China and Germany) ended two days of technical talks in Geneva, where they tried to develop mechanisms for implementing the interim deal signed between the two sides in November.
The intensive expert-level talks started on Monday morning and continued until Tuesday morning.
The Iranian technical delegation is scheduled to come back to Tehran today and the team will brief political directors about the outcomes of the talks.
Iran and the Group 5+1 (the five permanent UN Security Council members plus Germany) will reportedly hold a political meeting next week.
The expert-level talks were aimed at finding ways of putting into practice the nuclear deal signed between the two sides in November.
Speaking to the Tasnim News Agency on Tuesday about the outcome of the two-day nuclear expert-level talks between Iran and the Group 5+1 (also known as P5+1 or E3+3), Araqchi said, "Expert-level talks in Geneva ended at 7am local time and good progress was made"
"Some issues were remained unresolved and they should be resolved at the political level," he added.
"The technical experts will soon present their reports to deputies foreign minister and political directors, and probably, I will have a meeting with Ms. (Helga) Schmid (deputy EU foreign policy chief) next week," Araqchi, who is also one of the country's chief nuclear negotiators, underlined.
"However" he stated "the technical experts have accomplished their mission."
He further elaborated that experts' mission was "to determine the executive details for the implementation of the nuclear deal and to represent a report" to the political directors.
"Generally speaking, the result of their work was positive," he explained.
Araqchi had said on Sunday that the success in the fresh round of talks will pave the way for implementation of the Geneva accord.
He said Iranian Foreign Minister Mohammad Javad Zarif and EU foreign policy chief Catherine Ashton, who oversees diplomacy with Iran on behalf of the six nations, are scheduled to conduct regular negotiations within the next five months.
"I guess if the expert-level talks in Geneva go on successfully, the implementation of the Geneva interim nuclear deal will take place later in January," he added.