Al Jazeera Demands Egypt Release Cairo Team
December, 31, 2013 - 15:27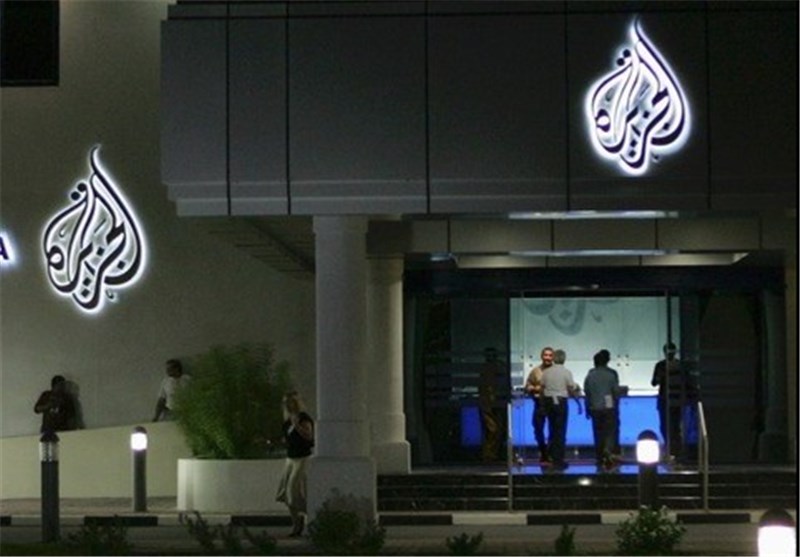 TEHRAN (Tasnim) - Al Jazeera condemned the ongoing detention of its journalists held by Egyptian authorities since Sunday night and demanded their immediate release.
Award-winning Nairobi-based correspondent Peter Greste, Al Jazeera English producer Mohamed Fahmy, Cairo-based producer Baher Mohamed and cameraman Mohamed Fawzy were arrested by security forces on Sunday evening.
Mohamed Fawzy was later released, but Greste and Mohamed remain in detention and were due to appear before magistrates on Tuesday.
Fahmy has been moved to Tor prison, which is outside Cairo.
The arrests follow a period of sustained intimidation towards Al Jazeera staff, property and coverage since the military-orchestrated removal of President Mohamed Morsi in July.
Qatar-based Al Jazeera Media Network's spokesperson said of the latest arrests: "We condemn the arbitrary arrest of Al Jazeera English journalists working in Cairo and demand their immediate and unconditional release.
"Al Jazeera Media Network has been subject to harassment by Egyptian security forces which has arrested of our colleagues, confiscated our equipment and raided our offices despite that we are not officially banned from working there."
These arrests are part of what Reporters Without Borders has called growing hostility towards journalists in Egypt.
There has also been a campaign against Al Jazeera in particular as the channel's offices were raided in August and security forces seized equipment which has yet to be returned.
Al Jazeera called on the Egyptian authorities to immediately release all its detained staff unconditionally along with their belongings and equipment.