Court Orders Musharraf to Appear at Trial 'at Any Cost'
TEHRAN (Tasnim) – A special court in Pakistan, hearing high treason case against former military President Pervez Musharraf, on Wednesday warned that it could issue his arrest warrant if he failed to appear on Thursday.
January, 01, 2014 - 19:04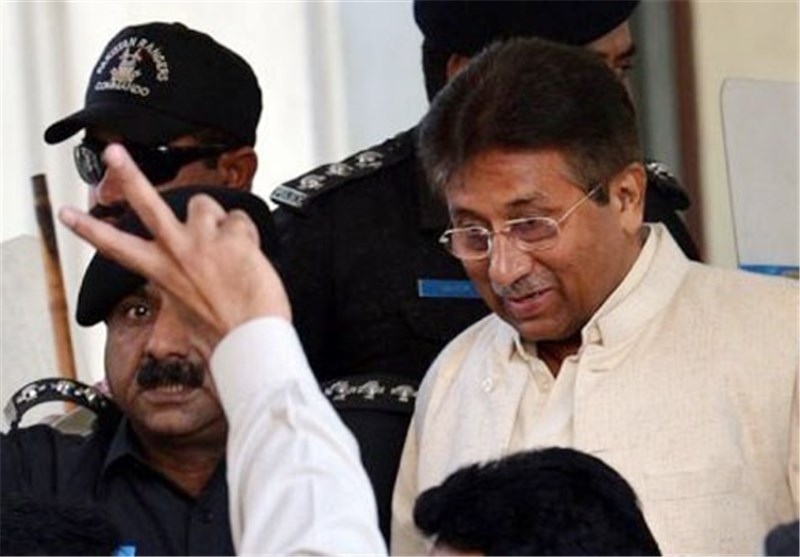 Musharraf failed on Wednesday for second time in 10 days to appear before the three-member bench and the court adjourned the proceedings for a day.
The government had initiated treason charges against the former military president for suspending, subverting and abrogating the Constitution, imposing an emergency in the country in November 2007 and detaining judges of the superior courts. Legal experts say the charges carry death penalty or life imprisonment.
The court had summoned Musahrraf to formally frame charges of high treason against him, but his defense lawyers told the court that the former president could not appear because of threats to his life, Xinhua reported.
The Islamabad Police Chief told the court that tight security arrangements have been made for the former president and that nearly 1,000 security personnel have been deployed on the route from Musharraf's house to the court.
The police earlier claimed arrest of two suspects from a roadside restaurant on Musharrf's route early Wednesday. They had also said they had recovered explosives near Musharraf's house and on the route to court over the past few days.
Prime Minister Nawaz Sharif had announced in June to initiate the high treason case against the former military president for suspending the constitution. The decision had evoked mixed reaction as critics were of the view that Pakistan faces serious challenges and cannot afford such trial.
Musharraf had taken over in a bloodless coup when he had dismissed the government of Nawaz Sharif in 1999.
The 70-year-old former army chief, currently lives in his farmhouse in Islamabad after getting bails in three high profile cases including the 2007 assassination of former Prime Minister Benazir Bhutto.
Musharraf, who had resigned in 2008 and gone into exile, returned to Pakistan in March this year to take part in parliamentary elections. However, a court disqualified him from standing in the May elections.